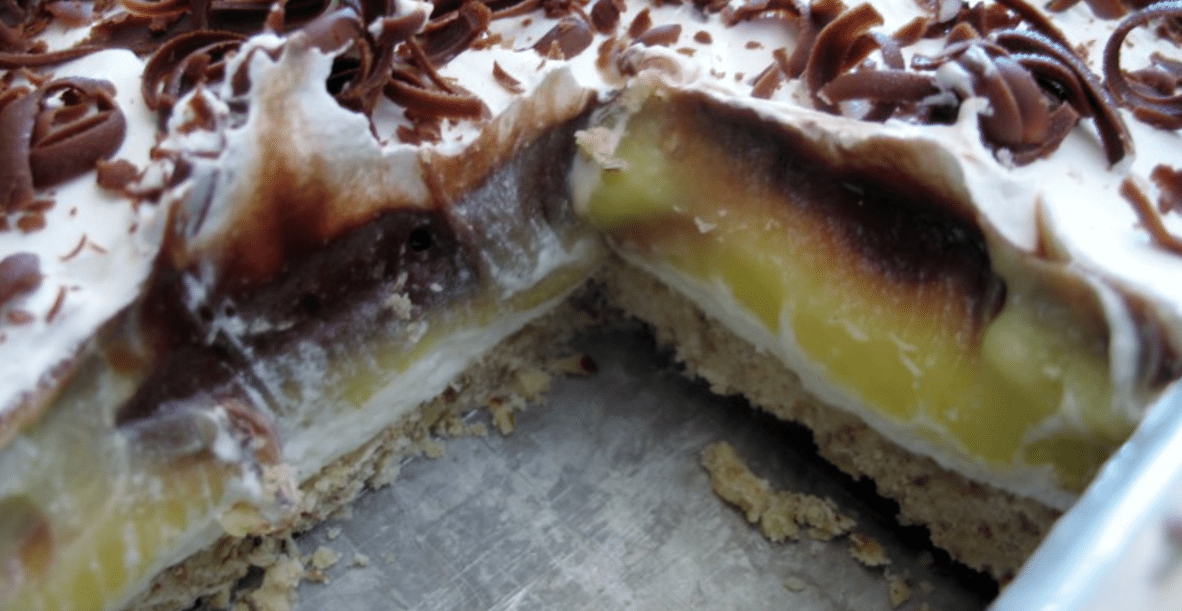 I had never in my life heard of Robert Redford dessert until i stumbled upon this recipe. Wow! Where have I been hiding? Apparently, this chilled dessert is one of the best of its kind. I actually just made this yummy stuff this morning and it is in the refrigerator chilling right now as I type this. I'll admit, I taste tested a little bit before I was supposed to because, you know, it's supposed to chill and all.
Well, whatever, it was ding dang delicious! I cannot believe I have never made this stuff before. If you use instant Jello chocolate pudding, which I did, this recipe is super easy to make and doesn't take much prep work at all. I am definitely going to be making this dessert again in the near future!
When it comes to chilled desserts, Robert Redford Dessert is always a winner at family dinner or social gatherings. A pecan crust is topped with a cream cheese layer, then a layer of chocolate pudding, and topped off with whipped cream. This layered dessert recipe will go over so well, it will be as if Robert Redford himself walked into the party! Nobody will be able to resist the tempting layers in this beautiful make-ahead dessert. -Recipe Lion
Recipe and photo courtesy of Recipe Lion and My Recipe Magic.
 Please continue to Next Page (>) for the full list of ingredients and complete cooking instructions.