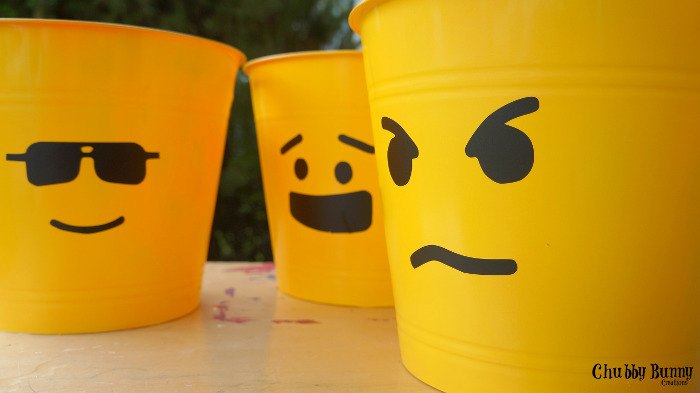 If you guys are like me then Legos are a pain in your butt! They are so much fun for kids and they can spend hours and hours playing with them but when it comes to storing them it can end up being a nightmare. If you don't separate them and your child can't find the one he/she wants, then expect a mess, and the chance of you stepping on one grows higher and higher. Have you ever stepped on a Lego? If you have it's not something you will likely forget. I like the idea of sorting by color but you can sort them however you would like.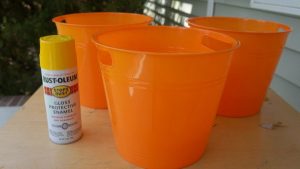 I went out in search of yellow bins, I found every other color except yellow so I did the next best thing and spray painted orange ones that I found at the dollar store. Spray paint is like the best friend that is always there for you, I'm sure I could find a way to spray paint anything.
To get started you will need:
Bins or baskets ( I got mine from Dollar Tree)
Yellow spray paint (I used Rust-Oleum)
Primer and top coat (optional but will make the paint last)
Black vinyl or permanent marker
and Legos or any small toy to fill them with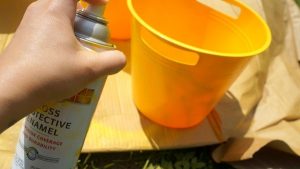 I started by spraying on the primer, then 2 light even coats of yellow paint. I let that dry and added a clear finish top coat.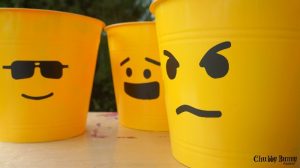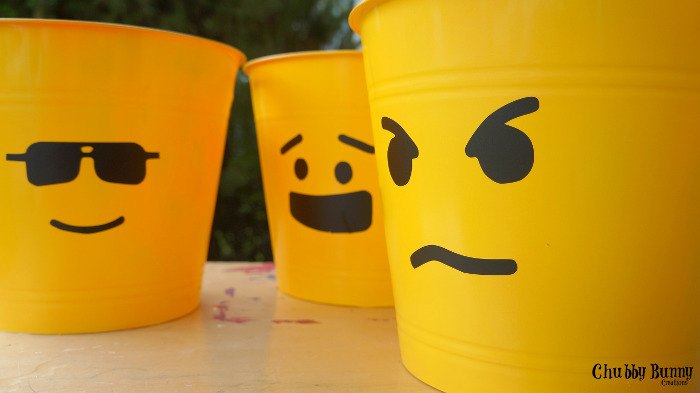 After everything was dry and no longer sticky to touch I applied my vinyl design. I used my Silhouette Cameo and design studio to make and cut the design. If you would rather use a permanent marker you can easily trace the faces, cut them out and then trace them on your bucket. I would add a layer of clear coat over top just to be safe.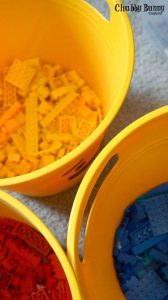 Fill them up and you're done.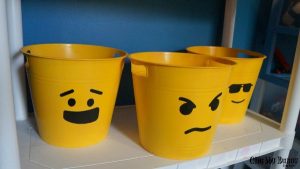 What other characters would you make into buckets?