Want to create an easy DIY Chalkboard Wall?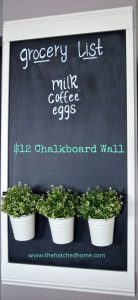 Have an awkward or boring wall? Add some character with a chalkboard wall! All you need is some chalkboard paint, wood trim and chalk!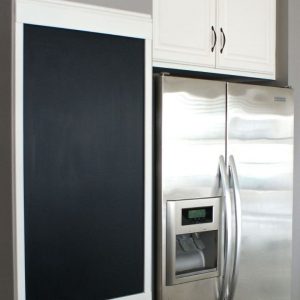 This easy project was done by first painting the wall with chalkboard paint, adding some simple wood trim attached using a nail gun, then finished with the addition of some planters.
All you need to complete this project is chalkboard paint, wood trim, paint brush, nail gun, chalk and planters.
Easy peasy!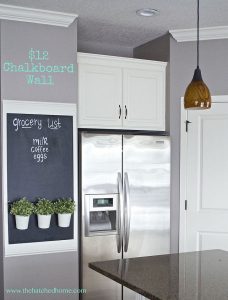 You can get creative and add some planters to grow fresh herbs! Or just display pretty flowers or plants!