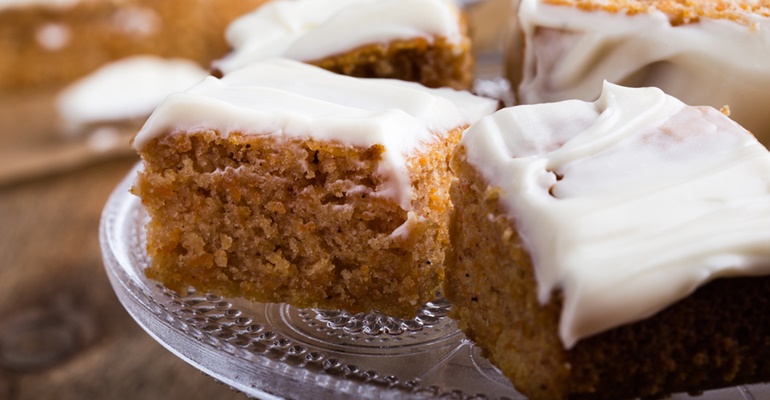 If you're anything like me, you love pumpkin-everything. Pumpkin spiced lattes? Pumpkin bread, pumpkin pie? Count me in! I could enjoy these fall-time classics year 'round. To me, it doesn't really feel like fall if I don't get to enjoy pumpkin, one way or the other. That's why I decided to bring you one of my personal favorites that I thought you're really going to enjoy, whether you're a pumpkin fan or not!
You see, this pumpkin cake with cream cheese frosting is to die for. I've converted pumpkin haters with this cake, and they are ready to give testimonials, haha! Here is a recipe for pumpkin cupcakes. It has all the wonderful, traditional flavors and the icing really takes this to the next level.
I make this every year for our holiday meals – a double batch in hopes of having some with coffee the next morning. But there is never a crumb left! Which reminds me, I'm going to need to make a triple batch this year… Of course, no-one ever said you could only make this during the holidays, so I guess I should make this more often!
If you love pumpkin anything, this frosted sheet cake will be your new favorite treat. Super easy to make for a larger crowd (or maybe just for yourself – that's what I would like to do!)
To Find Out All The Delicious Ingredients And The Step By Step Directions To Follow, Please Head On Over To The Next Page.