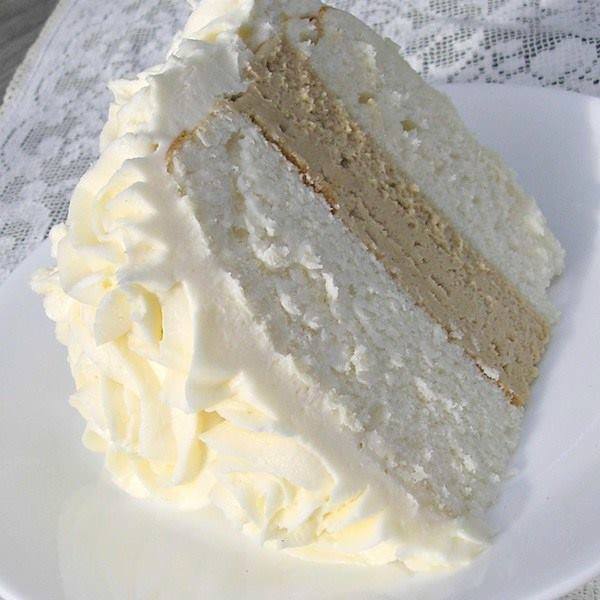 You don't have to wait for a wedding to get a wedding cake! You can make your own and indulge yourself! Check out this amazing white almond wedding cake.
You'll Need:
1 (18.25 ounce) package of white cake mix.
1 cup of all-purpose flour.
1 cup of white sugar.
¾ tsp of salt.
1 ⅓ cups of water.
1 cup of sour cream.
2 tbsps of vegetable oil.
1 tsp of almond extract.
1 tsp of vanilla extract.
4 egg whites.
How to:
In a large bowl, mix together the white cake mix, flour, sugar and salt until well combined.
Mix in the water, sour cream, vegetable oil, almond and vanilla extracts and egg whites.
With an electric mixer, beat the the ingredients together until well combined, it takes about 4 minutes.
Pour the batter in a greased and floured 11×13 cake pan and bake in a preheated oven to 325° for 25 minutes.
Once cooled, frost the cake and Voila!
Easy, peasy and white! This wedding cake is so yummy. Give it a shot, I'm sure you will like it.