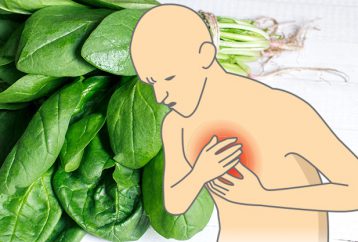 Magnesium is a mineral essential for optimal health and proper function of the body. Besides being the 4th most abundant mineral in the human body, it is found out that there are more than 3,750 magnesium-binding sites on human protein in the body.
To be more specific, this nutrient is essential for the proper function of more than 300 enzymes. This indicates its utmost importance for our biochemical process, most of which are crucial for proper metabolic function. This includes:
Relaxation of blood vessels
Proper formation of bones and teeth
Regulation of blood sugar and insulin sensitivity
Muscle and nerve function
Creation of ATP (adenosine triphospate)
Deficiency of Magnesium Can Cause Serious Health Problems
The deficiency of magnesium can cause deterioration of cellular metabolic function, thus leading to serious health problems like anxiety and depression, cardiovascular disease, migraine headaches, fibromyalgia, sudden cardiac death, and death from all causes.
This mineral plays an important role in the body's detoxification process, such as synthesis of glutathione. Magnesium is also required for optimization of mitochondria, which is extremely important for cancer prevention.
The Importance of Magnesium for Mitochondrial Health
Mitochondria are organelles found in the cells. Our organs require energy in order to function properly. That energy is also known as ATP and it is usually produced in is in the mitochondria.
According to recent studies, mitochondrial dysfunction is the root cause of many health problems. This means that getting the nutrients that mitochondria requires is of utmost importance for our overall health, disease prevention, and exercise performance.
Rhonda Patrick, Ph.D, is a mitochondrial researcher who claims that magnesium is essential for mitochondrial health, mostly because the oxidative capacity depends on the ability of mitochondria to produce energy in the cells.
How Much Magnesium Do You Need?
It is considered that a century ago, the daily intake of people was 500 mg of magnesium, coming from their daily diet. This is because their food was grown in nutrient-dense soil. Nowadays, the daily intake of magnesium, coming from dietary sources is about 150-300 mg.
The RDA is 310-420 a day. This depends on your sex and age. However, according to some researchers, taking 600-900mg is essential for optimal health. Dr. Carolyn Dean claims that you should start by taking 200 mg of magnesium citrate a day and slowly increase the dose until you have loose stools.
When it comes to magnesium supplements, magnesium threonate is definitely the best alternative. It can effectively penetrate cell membranes, including the mitochondria and blood-brain barrier.
Clic next to see more Instruction…