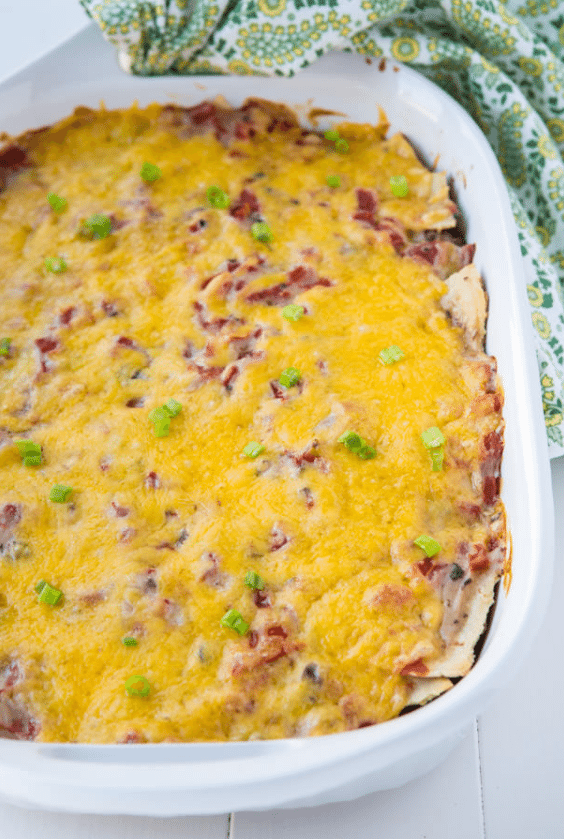 Firecracker Casserole
INGREDIENTS:
2 lbs. lean ground beef
1 cup chopped onion
1 tsp. salt
2 Tablespoons chili powder
1 teaspoon cumin
2 Tablespoons chopped jalapeno
1 can ranch style beans, undrained
1 can Ro-Tel tomatoes
1 can cream of mushroom soup
8 corn tortillas (broken up into 6 pieces each)
6 oz. shredded cheddar cheese
DIRECTIONS:
Preheat oven to 350 degrees
In medium skillet, brown the beef and then drain
Add onions, salt, chili powder, cumin, and jalapeno to the beef and stir
Spray a 13×9 casserole dish
Add meat; start to make layers by adding the ranch style beans, tomatoes, mushroom soup, tortillas, and then shredded cheese
Repeat layers and bake for 50 minutes.
All images and text ©
.