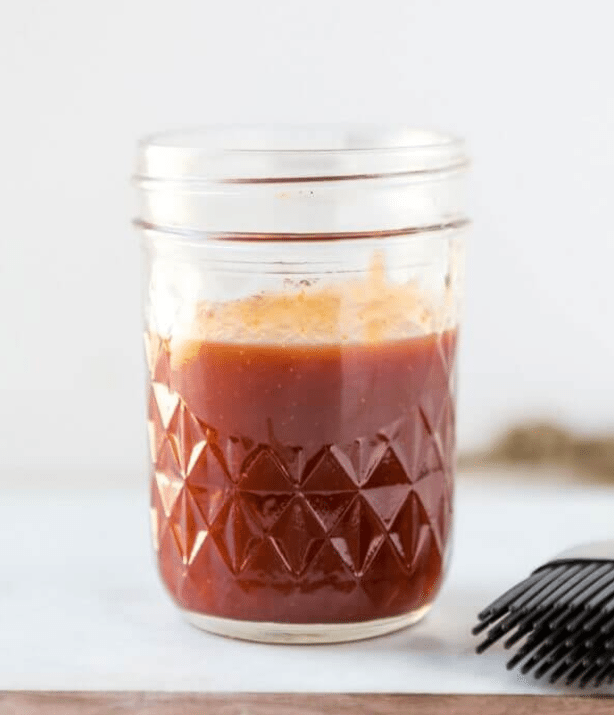 When you grow up in Texas, you are surrounded by BBQ joints and everyone claiming to be the BEST griller around. I've had my fair share of great BBQ and some meals that I would love to forget about. Meat needs to be tender, juicy and full of flavor. There is nothing worse than seeing someone slice a brisket that has been sitting out for hours and it's completely dry.
You could say that I'm EXTREMELY picky with my grilled meats, but I wouldn't have it any other way. My dad taught me well, and one thing he didn't ever skip out on was a good homemade BBQ sauce. I prefer vinegar over a thick sauce with ribs and brisket, but when I'm dealing with chicken, it's thick all the way.
I teamed up with French's to bring you this Homemade BBQ Sauce recipe which is perfect for grilled chicken or any other type of meat on the grill. It's easy to make and most of the ingredients you already have in your home. This recipe brings two of my favorites sauces together with the apple cider vinegar and French's ketchup.  When it comes to knowing what's in your food, you can feel good about French's Tomato Ketchup products. They bring you the great flavor of U.S. farm-grown tomatoes free from high fructose corn syrup, preservatives, artificial flavors & colors and gluten!
Please continue to Next Page (>) for the full list of ingredients and complete cooking instructions.