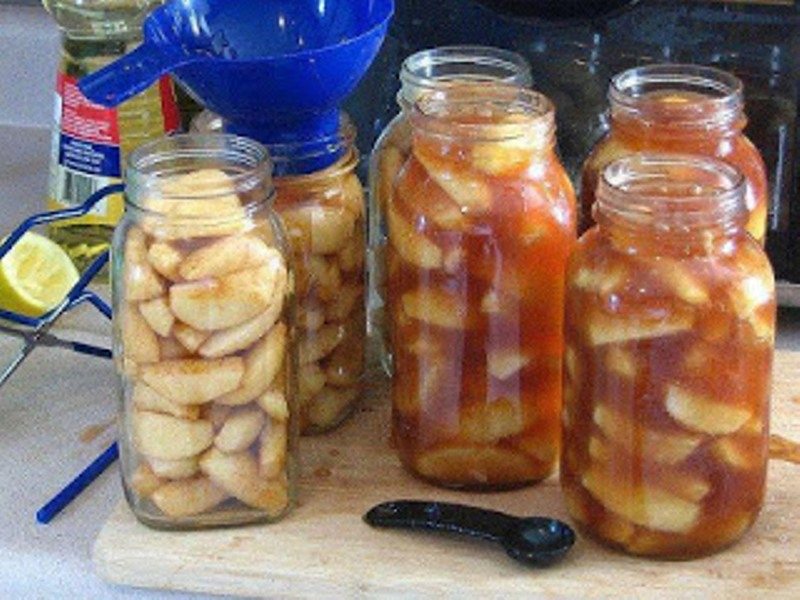 I looooove apple pie filling!  I also have a lot of recipes calling for canned apple pie filling..  and it's kind of expensive…  not to mention, homemade always tastes 1000 x's better!  This has to be one of my FAVORITES and if you've been looking for an easy Apple Pie Filling recipe.. you've found it!!
This recipe makes the equivalent of 1 can of apple pie filling and takes just about 10 minutes.  It's much better than the store bought and quick and easy!  Choose a variety of apples that hold up well to cooking such as Granny Smith! We love this on its own or served over ice cream but this easy apple pie filling works perfectly in the recipes below!
Filling Per Quart
5 apples
1 c. sugar
1/4 c. corn starch
1 tsp ground cinnamon
1/2 Tsp ground nutmeg
1/2 c. water
3/4 c. apple juice or apple cider
2 tablespoon lemon juice
Please continue to Next Page (>) for the full list of ingredients and complete cooking instructions.