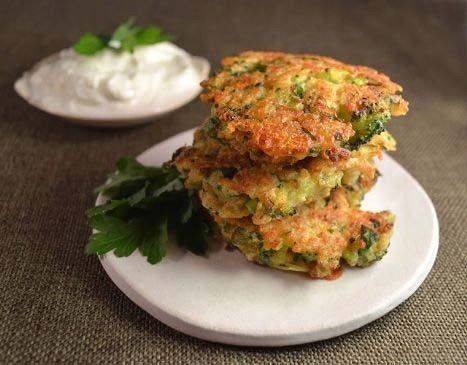 Broccoli Fritters Make A Healthy Side and a nice change from standard rice and potatoes. Even some of the grand kids that won't touch broccoli gobble these down (with ketchup of course!). I like to serve them with sour cream on the side, but they are so tasty, they really don't need to be served with anything at all.
These are quite popular in our house so I often buy boxed egg whites when I see Broccoli on sale to make these fritters. The pancake mix holds these together nicely and if you need to go gluten free, there's also gluten free pancake mix along with the fat free version.
please continue to Next Page (>) for the full list of ingredients and complete cooking instructions.