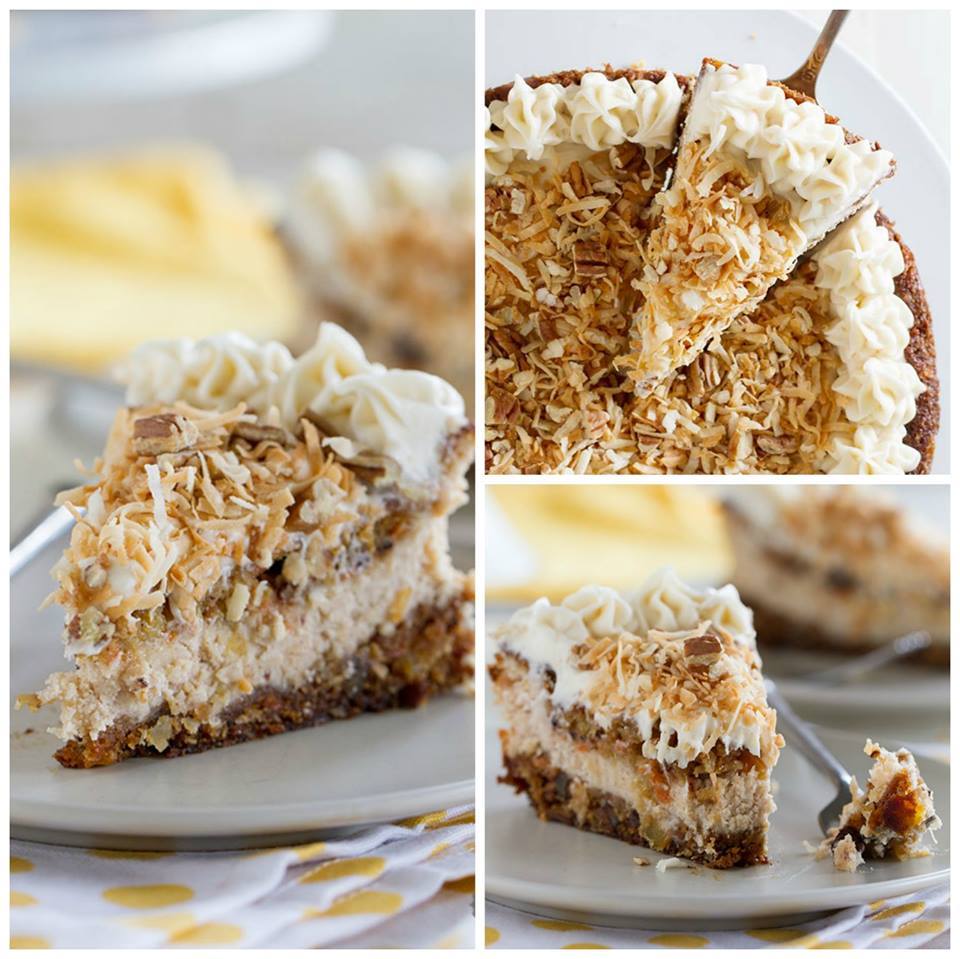 The best of both worlds – this Carrot Cake Cheesecake has two layers of carrot cake with a layer of cinnamon cheesecake sandwiched in-between. Perfect for any carrot cake lover or cheesecake lover!
I think we all have that thing. You know – the one thing that you are never able to pass up. That one thing that, if left all alone in a room with it, you would devour it in its entirety. For some people, it might be chocolate chip cookies. Or a bag of chips. Or fancy chocolate bars.
Me? I have 2. Doughnuts. And Cheesecake
USE THE BUTTON NEXT PAGE(>) LINK BELOW FOR THE RECIPE AND INGREDIENTS.