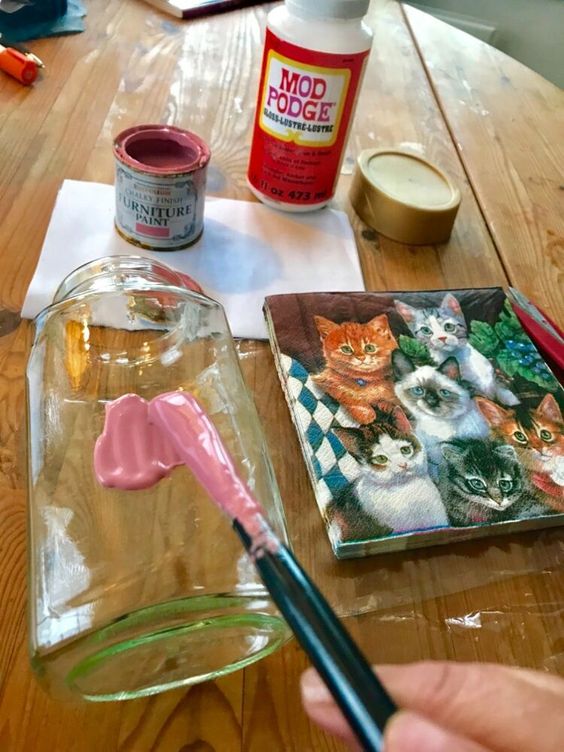 I found these so so cute cat napkins and wanted to create a fun useful small vase to show them off!.
I started with an old washed out label removed coffee jar.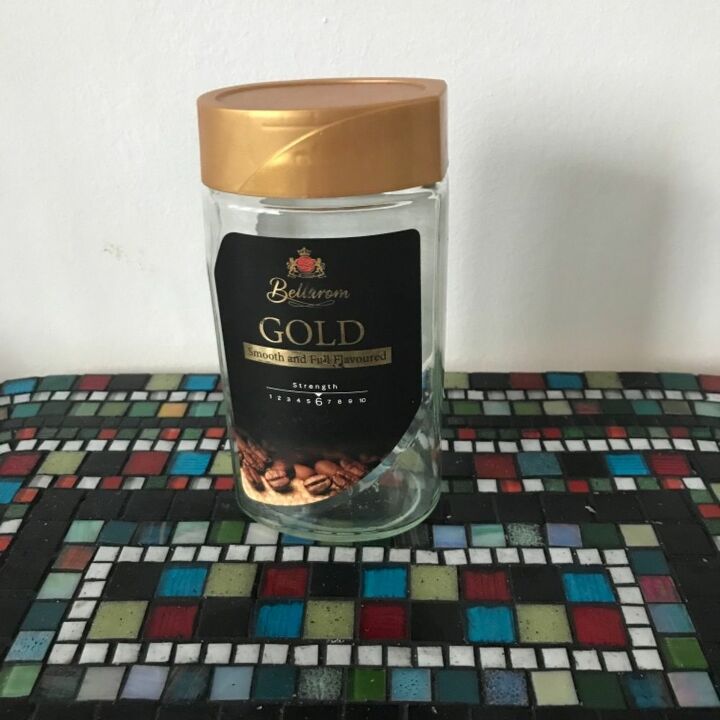 I painted the outside in Rust Oleum chalky finish furniture paint in dusky pink. Left it 30 mins to dry.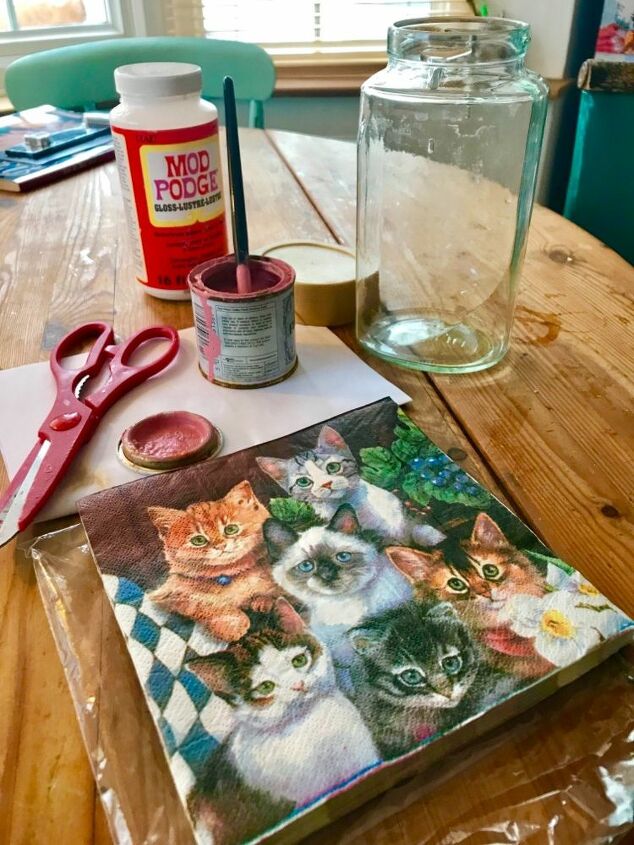 Painted a second coat of paint and left to dry.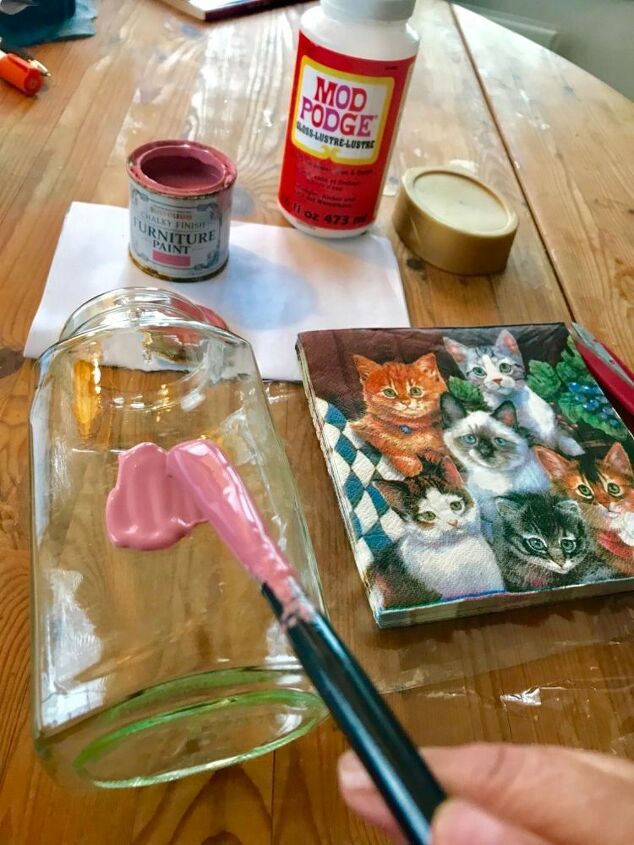 Cut out the design from napkins carefully. I use Scissors designed for fabric and prefer to use 6 inch duck bill applique scissors to ease cutting of intricate details.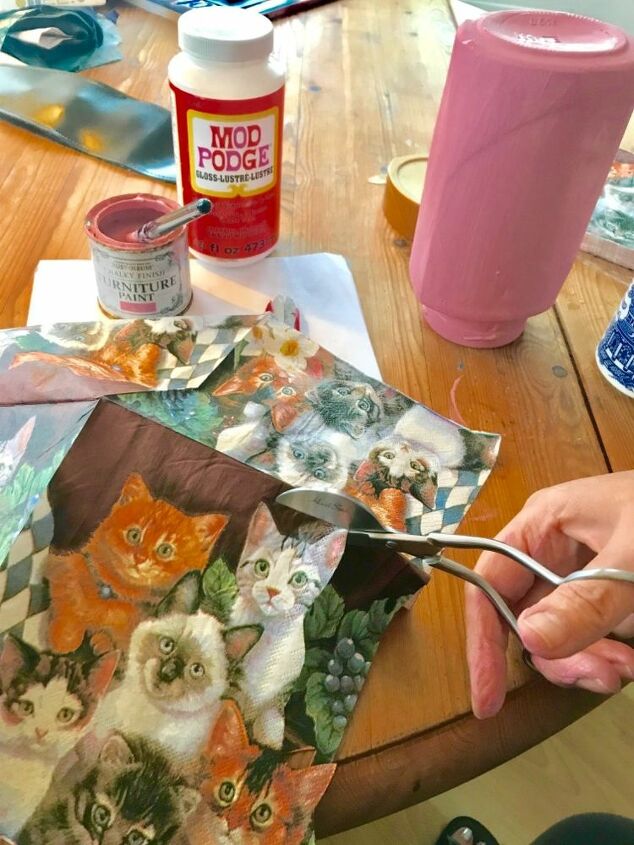 it is helpful to blow into the edge of napkin to separate the top layer from base layer ( I only use top layer).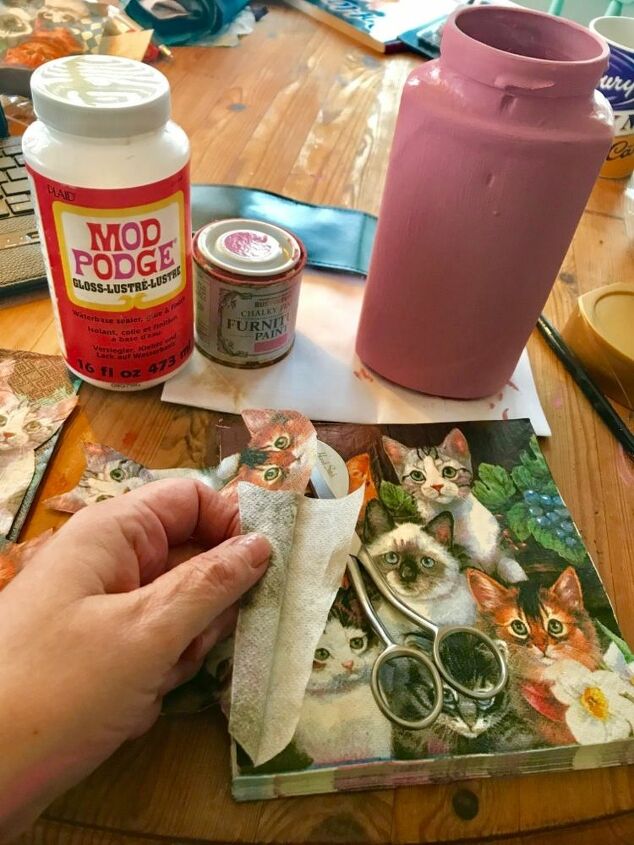 Put Mod podge straight on the jar and carefully place the design on smoothing any wrinkles very carefully.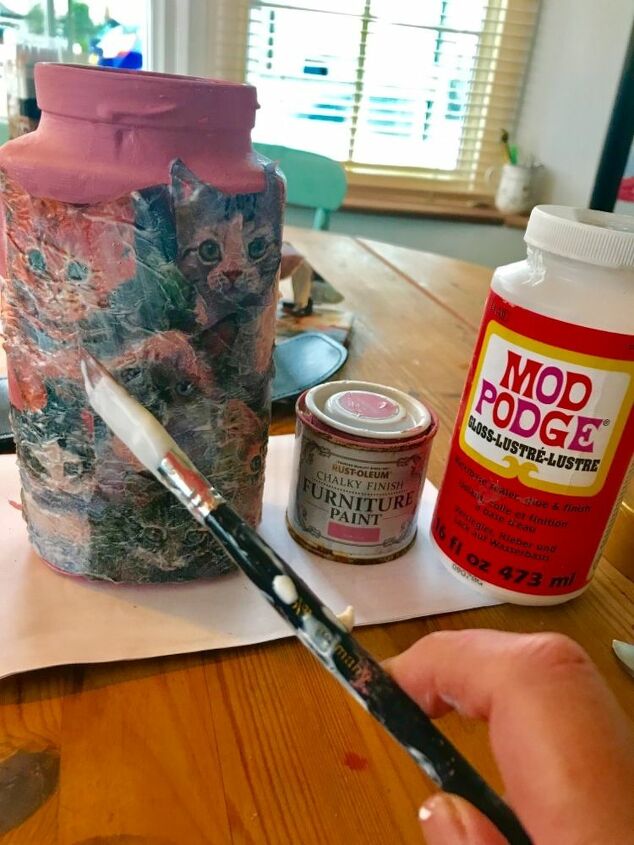 Repeat for reverse side and then leave to dry.
It sure is a pretty pussy vase now!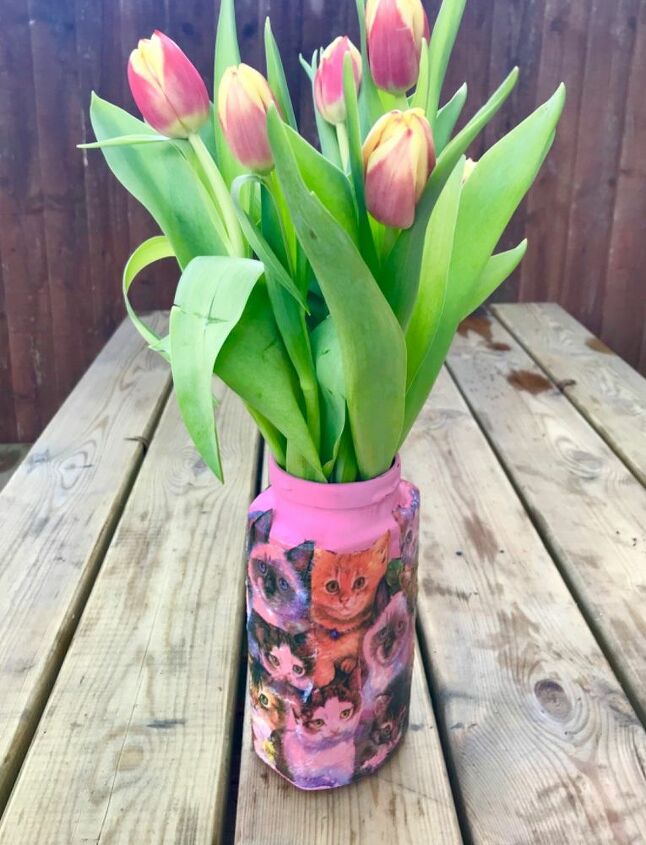 source:hometalk.com by Susan Goode