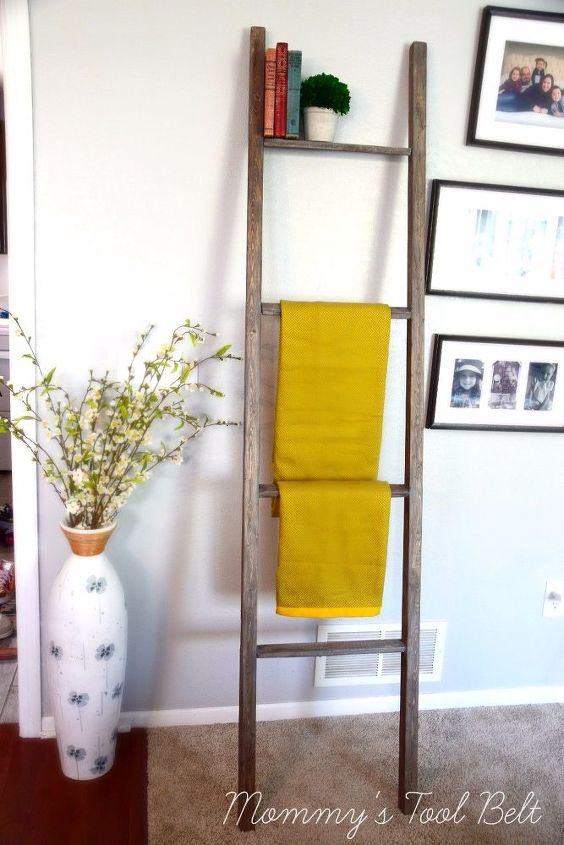 My sister wanted me to make her a blanket ladder for her new apartment so I got on it! There's many ways to make one using different size woods and stains to create whatever look you want. I went with an old wood look so I created the look with 2 different stains. First, you need to buy 2×2's and 1×2's.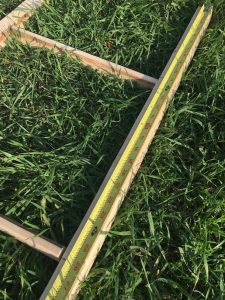 Cut the 2×2's to 77″ long and cut the 1×2's in 15″ pieces. Mark the 2×2's at 11 inches from the top, 27 inches, 44.5 inches, and 5 feet from the top. Both 2×2's will be marked so the slats line up once they're screwed in.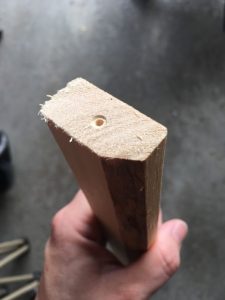 Pre-drill the 4 1×2's on each end so the screws don't break the wood.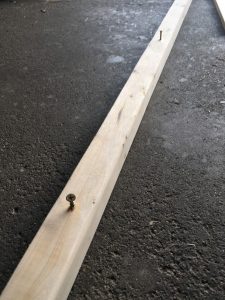 Start screwing in the screws in each 2×2 board for the slats to attach to. Screw on the slats to one side and then finish by screwing on the other 2×2 to finish off the ladder.
Sand and stain the ladder gray. To create an old distressed look, I added streaks of dark walnut stain and rubbed it off with a cheese cloth.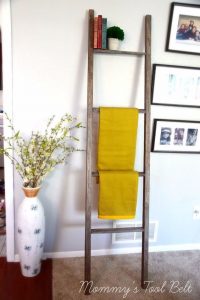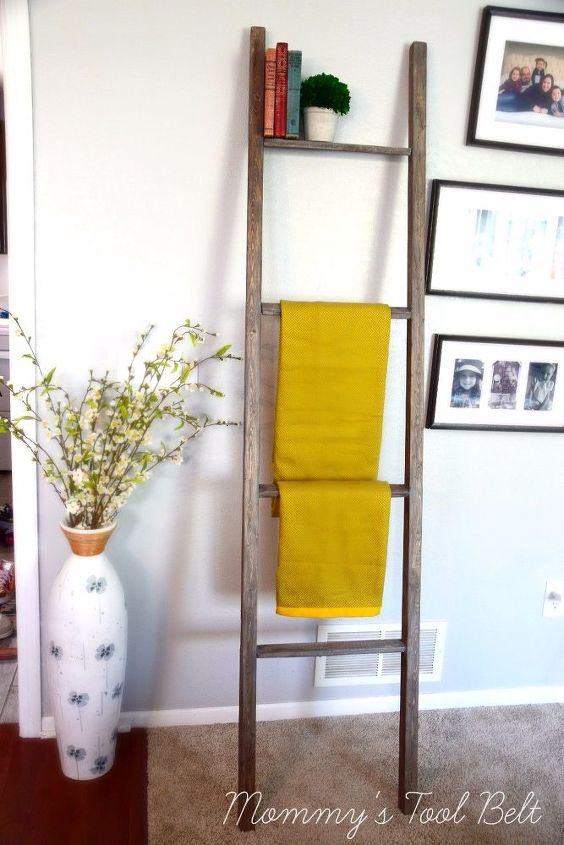 The final look is exactly what I was hoping for. Display a beautiful blanket on it and add some decoration on the top! Go to 
Mommy's Tool Belt
 to see the full tutorial.
source:hometalk.com by Christina