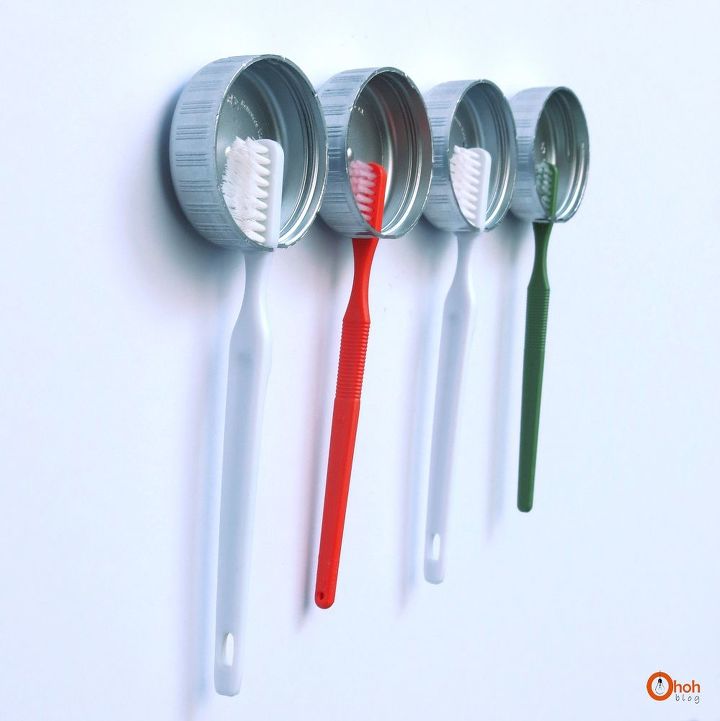 I found it hard to keep the house organize, and the bathroom is no exception. I made a rope shelf to hold the small containers and beauty products. There is plenty of room to dry the towels on the DIY towels hanger. So it was time to clear the counter top, and make it more practical. I wanted to have the tooth brushes hanged on the wall. Here's an easy way to do it, by simply recycling a large plastic cap.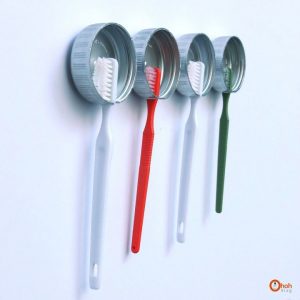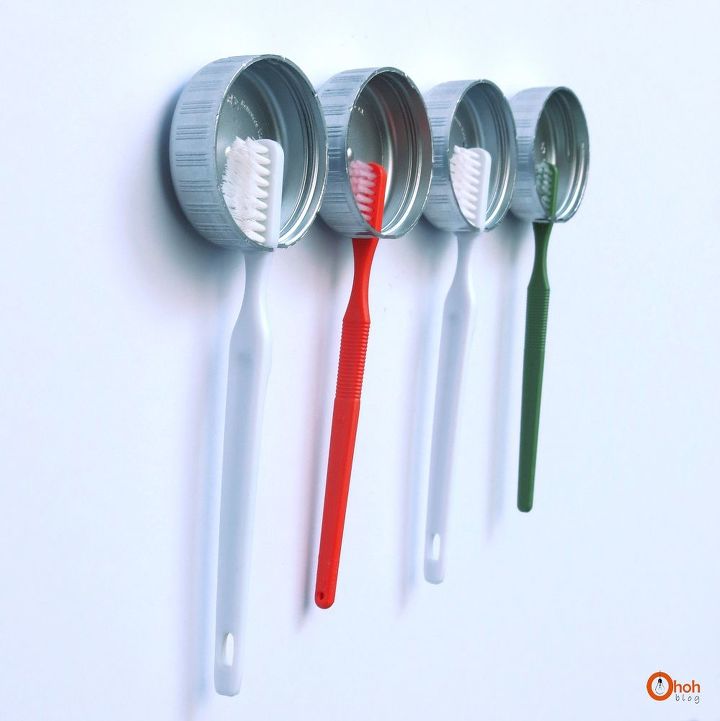 I used 20L bottle caps , which I removed the labels.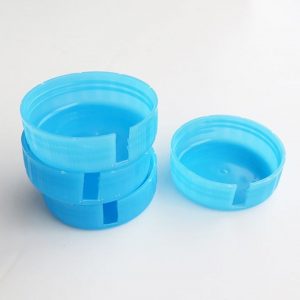 Carefully cut a notch with a cutter, on the side of the plastic cap.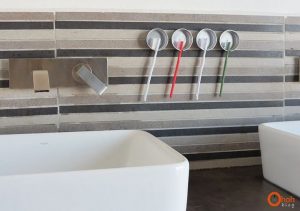 I didn't like the bright blue and thought it would be prettier in an other color. So I spray painted the caps with a nice silver color. As the cap will be in contact with your tooth brush, be sure to use a non-toxic paint.
For more picture and details, have a look on my blog
source:hometalk.com by Amaryllis