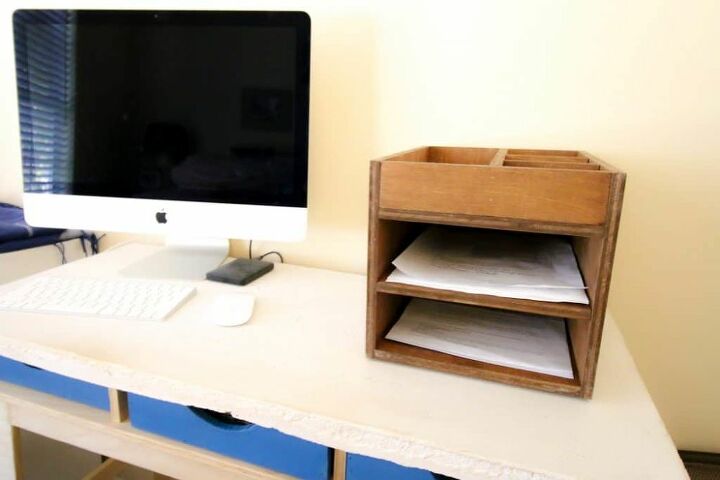 I know that everyone is trying to go paperless, but there are still papers that you need to keep. You might file papers away for long term storage, but what about papers that you just need to keep for a short duration? That's why we built this simple DIY wooden paper organizer. It's perfect for your desk!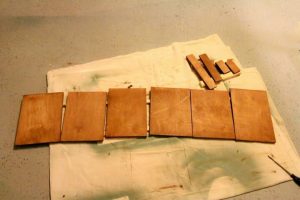 You can get the full cut list in our blog post. We used 1/2 inch plywood and stained it prior to assembly. The stain color is Early American. The large pieces make the shelves and the smaller pieces make the organizer on the top level .
Apply wood glue to the edges and assemble the wood pieces together. I prefer Gorilla Glue brand.
Our design has 2 shelves and then an organizer on top for smaller items. You can see more details in the blog post.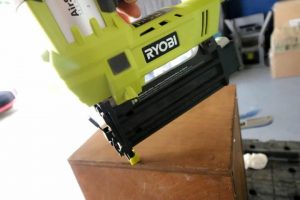 Use a brad nailer or hammer and brad nails to secure the edges where the wood overlaps. It's important to nail as well as glue for strong joins.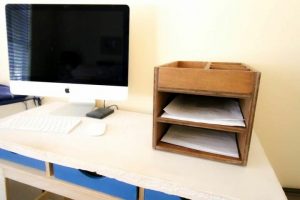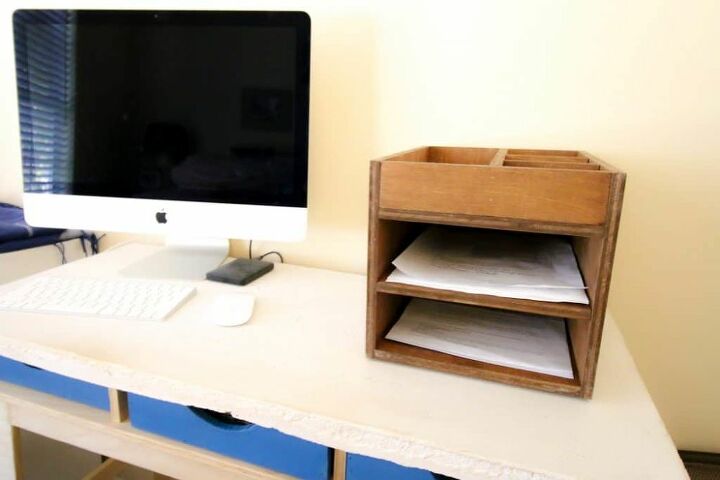 Enjoy your brand new paper organizer! We filled ours with lots of papers and desk accessories. Just be sure to clean it out every once in a while so it does not get junky.