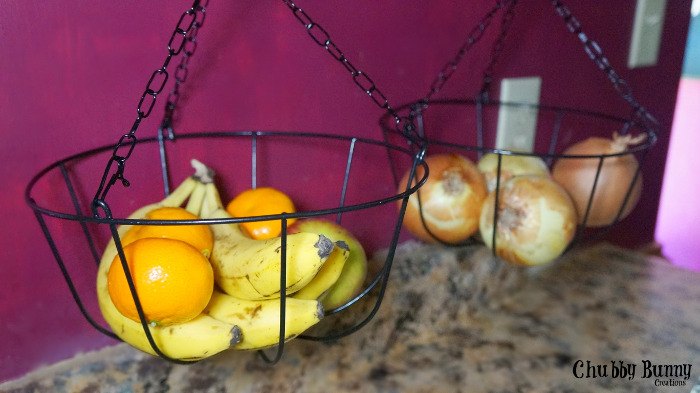 I found these baskets on one of my many Dollar Store shopping trips. I grabbed a bunch because I was picturing the many ways I could use them. Of coarse, they can be planters but maybe hook them together and make bath toy storage, pet toy storage, or even a light fixture. If you put a fabric liner in them, they could be used for almost anything. I decided to use these 2 for fruit and veggie storage, I love that I am gaining counter space and for only $1.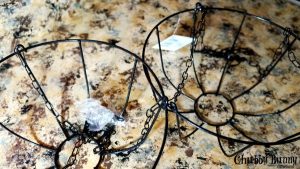 Materials:
Small eye hooks (sold at Lowes or Walmart)
Dollar store baskets
Wire cutters (optional)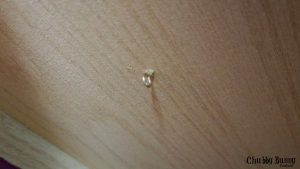 To get started install your eye hook under the cabinet.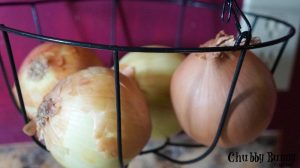 Use the wire cutters to shorten the chain length, if needed.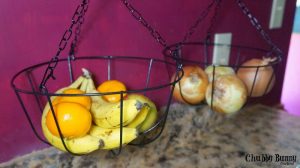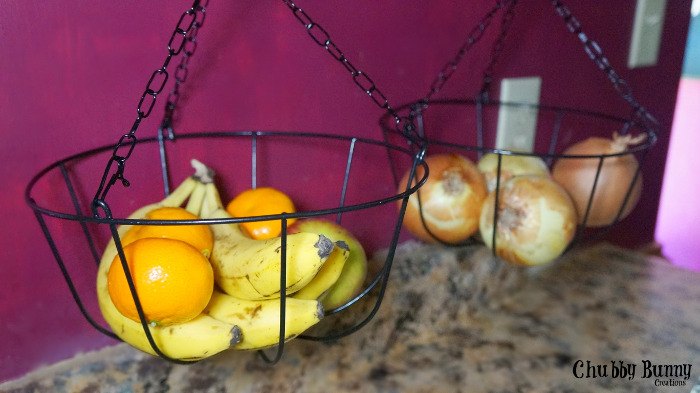 AND… You're done. It is that easy and only $1 a piece.