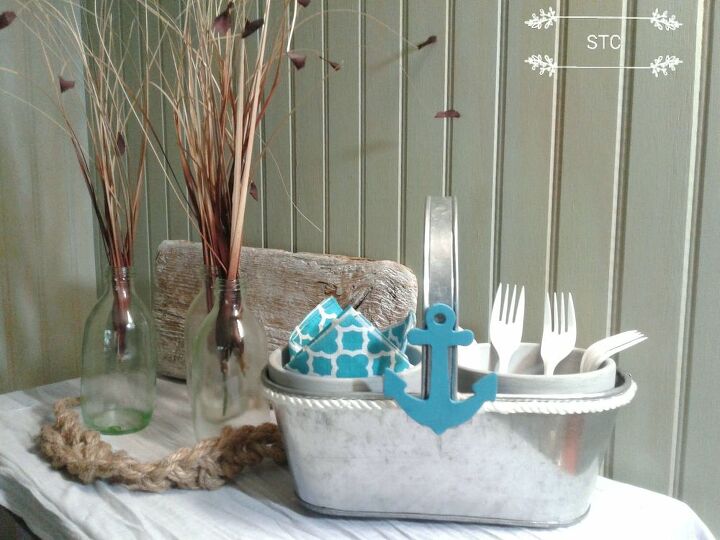 Here's another dollar store find that I couldn't pass up on since I love all things galvanized. It's a small basket style holder that has the option to be so many things but today I'll be creating a picnic table caddy with it.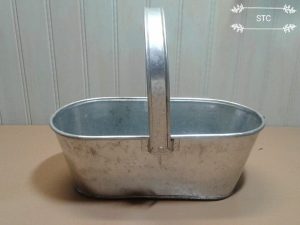 I had an assortment of clay flower pots and luckily two of them fitted inside the holder perfectly. I decided to paint them with a mixture of two gray chalk paints that I already had to give them a streaked finish.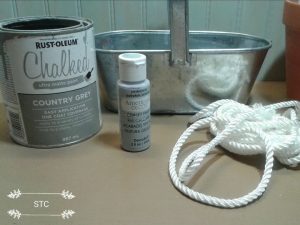 Since the light gray was closet in color to the galvanized steel I chose it as my top coat with the darker gray being the undercoat. I used a chippy brush as seen below to allow areas of the undercoat to show through.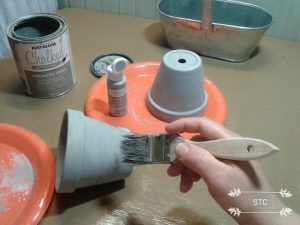 Next to give the tote a little nautical personality I decided to add on small rope to the tote edge. I began on the inside edge of the handle and glued the rope in place with hot glue. The raw edges of the join will be concealed this way, rope is shown outside in the photo but it was glued and secured inside.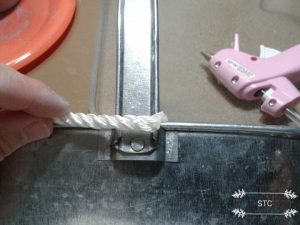 Next I added a pop of color to the project by painting a little, wooden anchor to attach to the tote handle.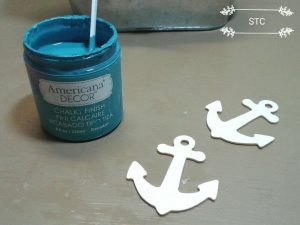 TIP: I do not toss the unused plastic forks that we often get in our takeout food packages, they make great stir sticks for small crocks of paint!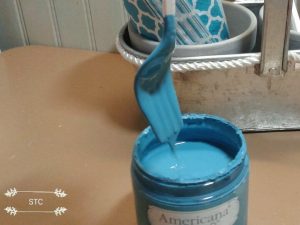 I applied E6000 glue to the anchor to ensure it would adhere well to the metal handle. To give it a staged look I threw in a few color coordinated paper napkins and plastic cutlery to give you a visual reference of its intended purpose.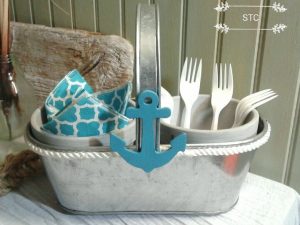 Here it is displayed with a few other beach finds, it certainly has a beach cottage vibe don't you think? Now can someone pass me a cold beverage please, I'm exhausted! 😄😄😄