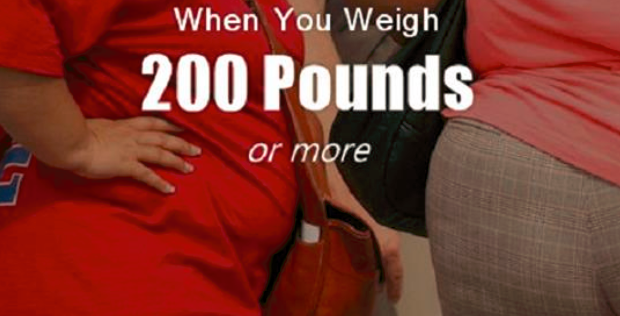 It is frustrating enough to bring tears when you're already over 200 pounds trying to lose weight. You have already tried everything without success.
It's Going To Take Time
You should accept the reality that you're 30-50 pounds overweight and you need time investment to get the fat off. That will take an equal amount of time to get off the body fat same like you get it, several months of years.
If you want to lose weight you want results now but your body need time to adapt to new behavior and diet changes.
It can take 4-6 weeks of specific behavior to notice anything in the mirror. Do not overburden yourself with new habits because is overwhelming. You should make new lifestyle changes approaching your diet adjustments in phases.
Every phase will become part of your life and in several weeks before moving to the next phase will make the transition seamless and less of a shock.
Diet Phase No. 1 – Healthier Habits
Week 1-3:
You need to have behavior changes that don't make substantial changes to the foods you normally eat. It is known as "eating healthier".
You're trying to find all the simple, small changes in this phrase that put you on the path to a healthier diet you aren't still on a diet.
Examples:
– You should use half  butter than usual
– You must eliminate the creamer in coffee.
– You can prepare a healthier snack than usual if you're a late night snacker.
– You can order your food without cheese when you're eating out.
– Avoid adding mayonnaise on burgers and sandwiches.
– Drink more water
– Do exercises once a week
Diet Phase No.2 – Diet Content Changes
Week 4-8:
You can now move forward with more significant changes to your diet content after several weeks of healthier habits. You can focus on content in this phrase.
First staple of a weight loss diet will be adding lean protein and fiber, while removing simple fast digesting carbohydrates. Your body will make changes you're not even aware of when you integrate those three factors into every meal.
Click 'Next Page (>)' to keep reading and don't forget to SHARE with your Facebook friends