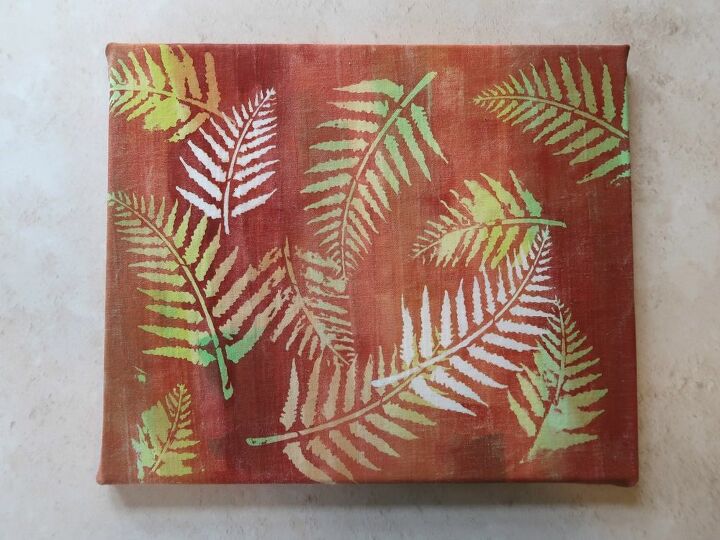 In this easy tutorial, I show you how to make a gorgeous piece of batik art using a glue stick and home-made fabric paint.
Batik art is a technique for making designs on fabric or paper using a resist process. Traditionally hot wax is used as the resist to prevent dye from penetrating the material, leaving 'blank' areas that in the final piece show the colour underneath.
My spin on the batik process is using a glue stick rather than wax. Glue batik eliminates the use of wax and is a great technique to try at home.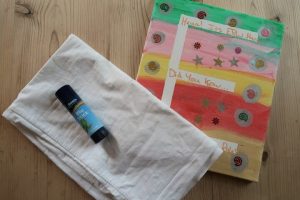 What I used to create my batik art
Leaf Stencils
Cotton fabric (I used an old pillow cover)
Fabric paints
Canvas for mounting (I repurposed an old one)
Piece of cardboard and some masking tape
I used my own DIY fabric paint recipe for this project as I wanted a fabric paint that I knew would be washable without needing to be heat set as I didn't want to iron the fabric while the glue was in place.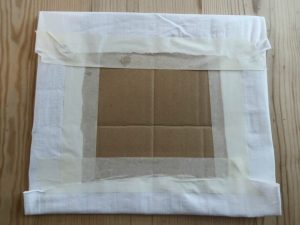 How to make batik art using a Bostik Blu Stick
Cut a piece of fabric a little larger than your canvas so it'll be big enough to wrap around the edges. Use the canvas as a template and cut a piece of cardboard the same size as it. Wrap the fabric around the cardboard and secure with masking tape.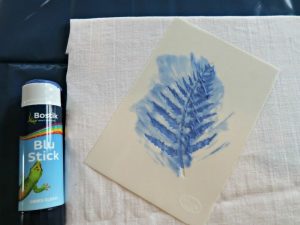 First, apply the Blu Stick to the fabric using the stencil as a template. Being able to see the glue makes it so much easier to work methodically without smudging it. These leaves will reveal the white fabric underneath when the glue is finally removed. Set aside to dry.
Washing the stencils regularly throughout the process will help avoid getting in a mess.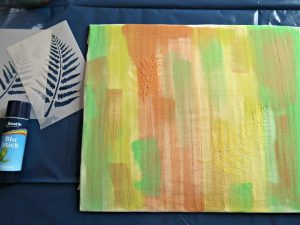 Once dry, paint a layer of fabric paint across the material. I chose a mixture of autumnal colours and found it easiest to paint them in stripes to get the effect I was looking for.
Leave to thoroughly dry before applying the next layer of Blu Stick leaves.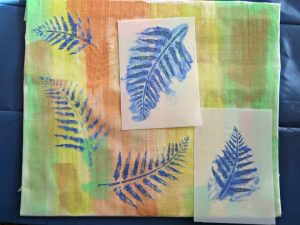 Once again, set aside to dry before adding your final layer of fabric paint.
Note: Starting with lighter coloured fabric paints and adding darker in the subsequent layers works best.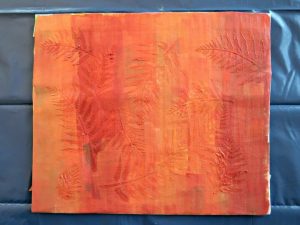 When the last layer of fabric paint is fully dry, remove from the cardboard. Throw your artwork in the washing machine and run on a rinse cycle to remove the glue.
And here is my lovely autumn batik art with the Blu Stick removed and the design revealed.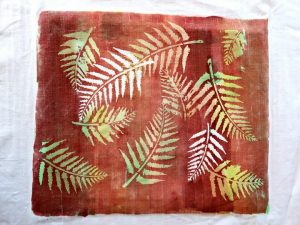 Mounting my Autumn Batik Art on canvas.
Bostik Blu Stick adheres fabric as well as paper, so I used it to mount my batik art to an old canvas.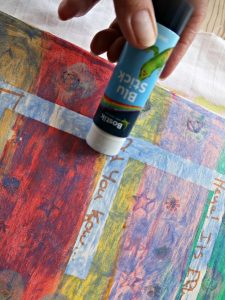 I applied the Blu Stick liberally to the surface of the canvas and stuck my art in position, before leaving it to dry.
Once dry, I added glue to the edges of the canvas and wrapped the material around them, before trimming off the excess.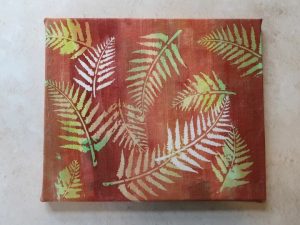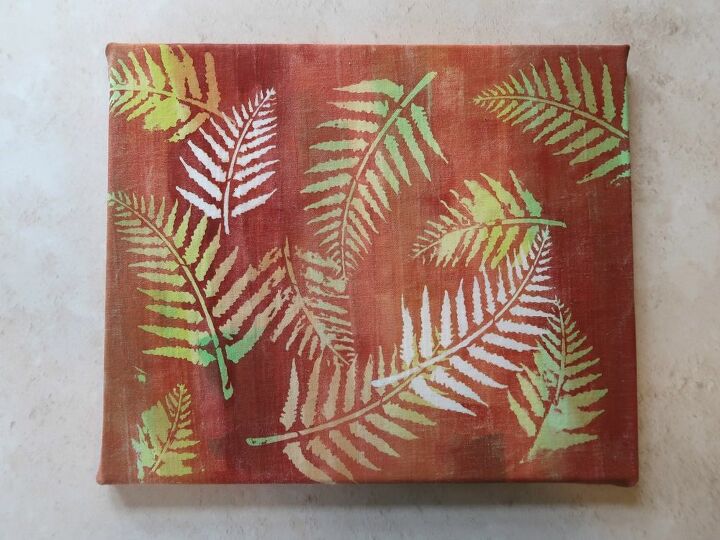 I am delighted to have found a use for the old canvas and pillowcase rather than throwing them out, and couldn't be happier with my Batik art. Now I know how beautifully the Blu Stick acts as a resist for making batik, I'll be making many more in the future.