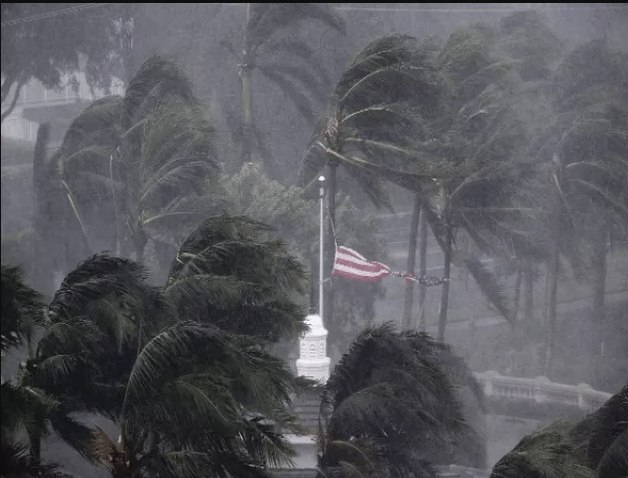 Marco Island (Florida) [U.S.A.], September 11 (ANI): The center of Hurricane Irma has made a landfall in the Marco Island, near Naples, in southwest Florida as a Category 3 hurricane.
The Marco Island Police Department reported a 130 mph wind gust .
The Naples Municipal Airport also reported a gust of 142 mph, near reports of 135mph gust and sustained winds of 93mph – the most powerful recorded gusts on the mainland.
This is the second landfall in Florida. Irma hit Cudjoe Key earlier in the day as a Category 4 storm.
That city and nearby Naples, Florida, will endure some of the strongest winds in the next few hours, the National Hurricane Center said, adding that the "storm surges that threaten to swallow Florida's coastal cities" could be more dangerous than the winds.
The National Weather Service had earlier issued a flash flood emergency for the Marco Island, Naples and other regions in southwest Florida.
Moreover, a crane has been reported to have partially collapsed at a construction site on NE 31st Street. This is the second construction crane to collapse in the city.
Earlier, with maximum sustained winds of 120 mph, Hurricane Irma was downgraded to Category 3, the National Weather Service said.
"There is imminent danger of life-threatening storm surge flooding along much of the Florida west coast, including the Florida Keys, where a storm surge warning is in effect," CNN quoted the hurricane center.
Continue reading On Next page (>)