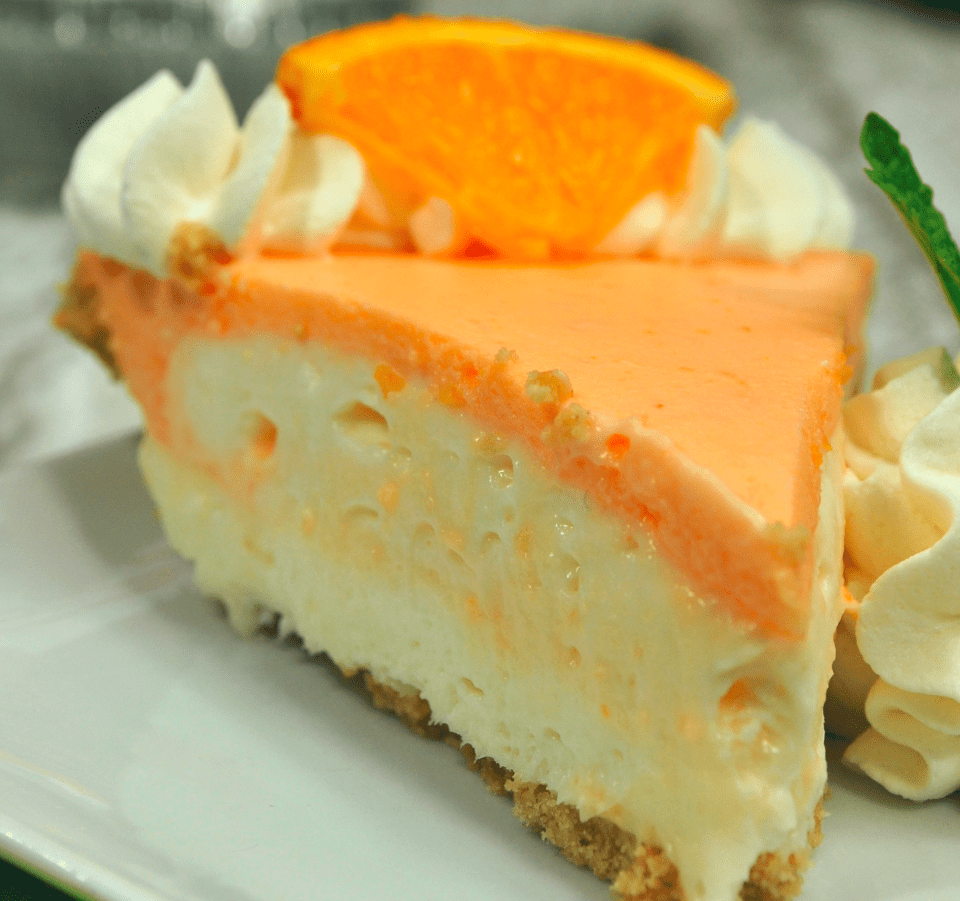 CONTINUING ON WITH MY ORANGE CREAMSICLE 'THEME' (I HAVE ORANGE CREAMSICLE MOONSHINE, ORANGE CREAMSICLE CUPCAKES AND A ORANGE CREAMSICLE COCKTAIL TOO)
NOW COMES THIS AMAZING NO BAKE (IF YOU SO CHOOSE) CREAMSICLE CHEESECAKE THAT IS OUT OF THIS WORLD GOOD!
ITS ZESTY, CREAMY , CHEESECAKEY (IS THAT A WORD? LOL) ITS TOTALLY MOUTHWATERINGLY DELICIOUS!
IT TAKES A BIT OF PREP WORK TO MAKE IT BUT I'M TELLING YOU MY SWEET FRIENDS, YOU ARE GOING TO WANT TO MAKE THIS FOR YOUR FAMILY & FRIENDS,
ITS A ABSOLUTE MUST TRY.
Please remember to SHARE on Facebook and PIN IT!
Orange Creamsicle Cheesecake Pie!
Ingredients
1 pouch of Betty Crocker Sugar Cookie Mix OR 1 pre-made pie crust if you want totally 'No Bake"
3/4 + 1 C powder sugar
2 8oz boxes of cream cheese, softened
2 C heavy whipping cream + 1 C for the topping
1 3 oz box of orange flavored jello
1 C boiling water
1 orange, zested
1/4 tsp + 1/2 tsp for the topping of vanilla extract
1 disposable piping bag with star tip
To Find Out All The Delicious Ingredients And The Step By Step Directions To Follow, Please Head On Over To The Next Page.