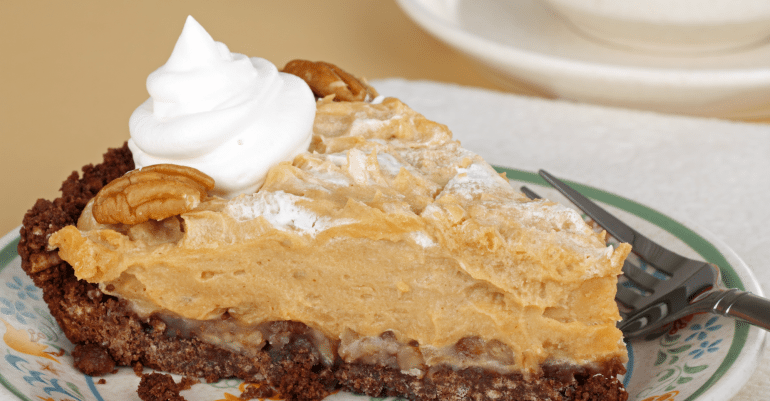 When You Need An Easy Dessert Recipe, No-Bake Is The Way To Go
Hello, everyone! So, I was thinking a little while ago about a luscious pie that my mother used to make when I was a little girl, and actually, she still makes this wonderful dessert to this day. Frozen peanut butter pie was a staple during the holidays on my mom's table. By the time we actually finished dinner and got to the desserts the pie wasn't frozen anymore, though haha! Why on earth we didn't keep it in the freezer is beyond me.
You know what? Even when the pie thawed out it was still delicious and it managed to stay pretty well set up. I would say that it had a pudding consistency. Talk about a yum fest! I hope you and your family will enjoy this dessert as much as mine does.
When you make this yummy recipe be sure to leave me a comment in the section below so I know how it turned out. Enjoy!
You guys, nothing beats a yummy no-bake peanut butter pie, right? well, this recipe sort of does because it is frozen! It's like eating a slice of frozen peanut butter ice cream with a crust attached. I mean, is that even possible? LOL! Well, now it is. I found this recipe to be very easy to make and it's ready to eat in about 2 hours. You really want it to set up firmly before you eat it. My slice in my pic is a little melted.
However, you may like your pie to be a bit softer versus completely firm. I know that I like mine frozen but my husband prefers a mushier pie filling. Do what works for you and your family ?
To Find Out All The Delicious Ingredients And The Step By Step Directions To Follow, Please Head On Over To The Next Page.