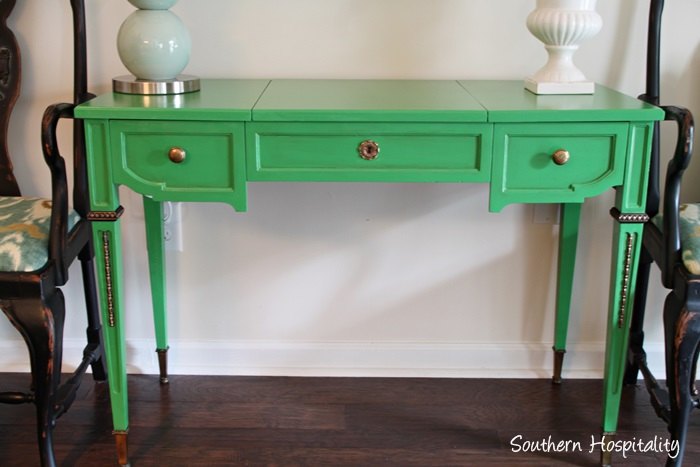 I've had this vintage Henredon vanity/desk for many years now. Found it at a yardsale for $25 and I promptly painted it black back then. But, I love how all you have to do to update an older piece is to paint it! I used a vibrant green from Maison Blanche and it completely updated the piece to fit my current decor.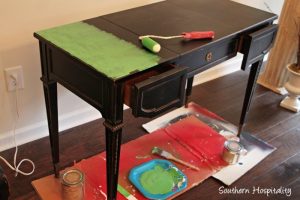 From black to green.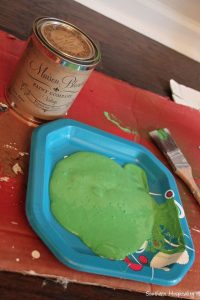 Maison Blanche paint in St. Anne's did the trick.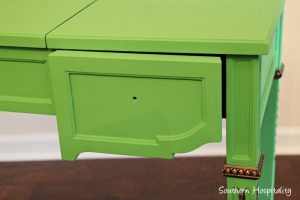 After 3 coats of paint it was ready for the topcoat of Satin poly.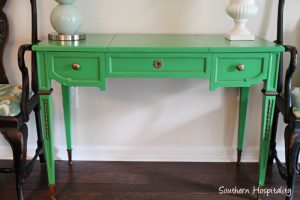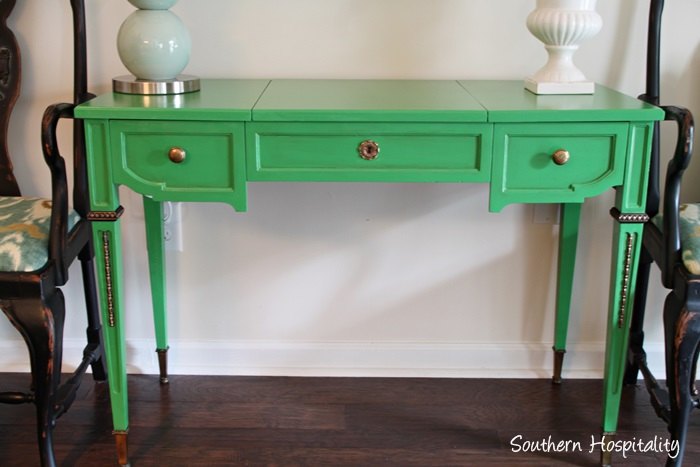 Here's the finished product. Stop by my blog for all the details on how this one was painted.
And check out how I styled it in this post. I love the details of gold and black that I left in place on this stylish and classic piece.
http://southernhospitalityblog.com/new-and-improved-living-room-inspiration/
source:hometalk.com by Rhoda V