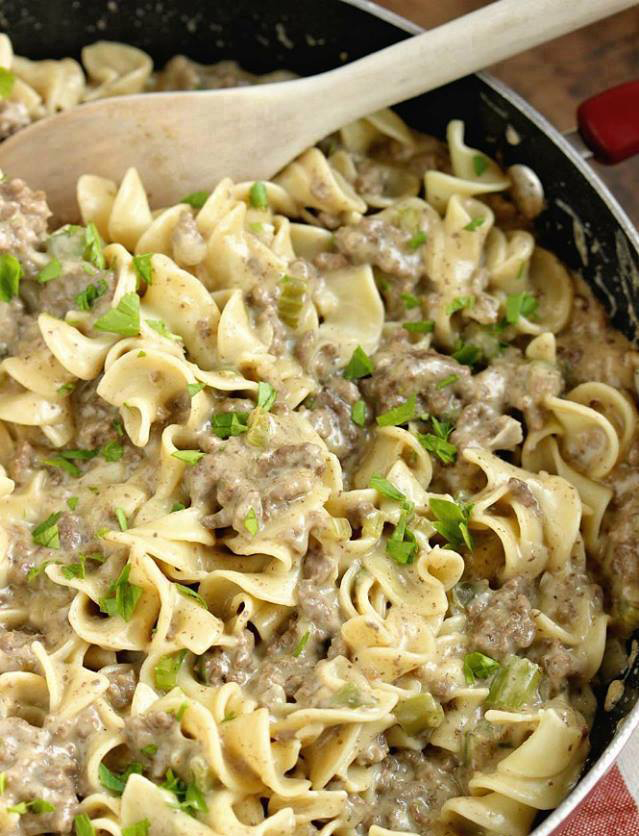 INGREDIENTS
1.5 lbs. ground beef
1 onion, chopped
1 small green bell pepper, chopped
2-3 stalks celery, chopped
¾ tsp creole seasoning
1 can of cream of celery
1 can of cream of mushroom (low-sodium)
½ lb. Velveeta cheese, cubed
3½ cups No Yolk Extra Broad noodles

INSTRUCTIONS
In a large pot of salted boiling water, cook noodles until done.
While noodles cook, brown ground beef with onions, bell pepper, and celery. Season with creole seasoning while browning.
Add in cream of celery and cream of mushroom and stir. Next, add in cubed cheese and stir until melted cooking over medium heat.
Stir in drained noodles. Taste and season if necessary.