We may call this a breakfast cake, but we won't tell anyone if you eat it any other time of day. It's just that it's perfect for breakfast because it's got everything you need for that most important meal of the day! Healthy veggies, tons of protein, and a little savory ham and cheese to sweeten the deal. It's one of those recipes we love to whip up on a Sunday just to have it ready to grab and go throughout the coming week. Our whole family loves this, and we love that it's so easy. Literally, you just put all the ingredients in one bowl, stir it up, and put it in the baking pan. It doesn't get easier than that.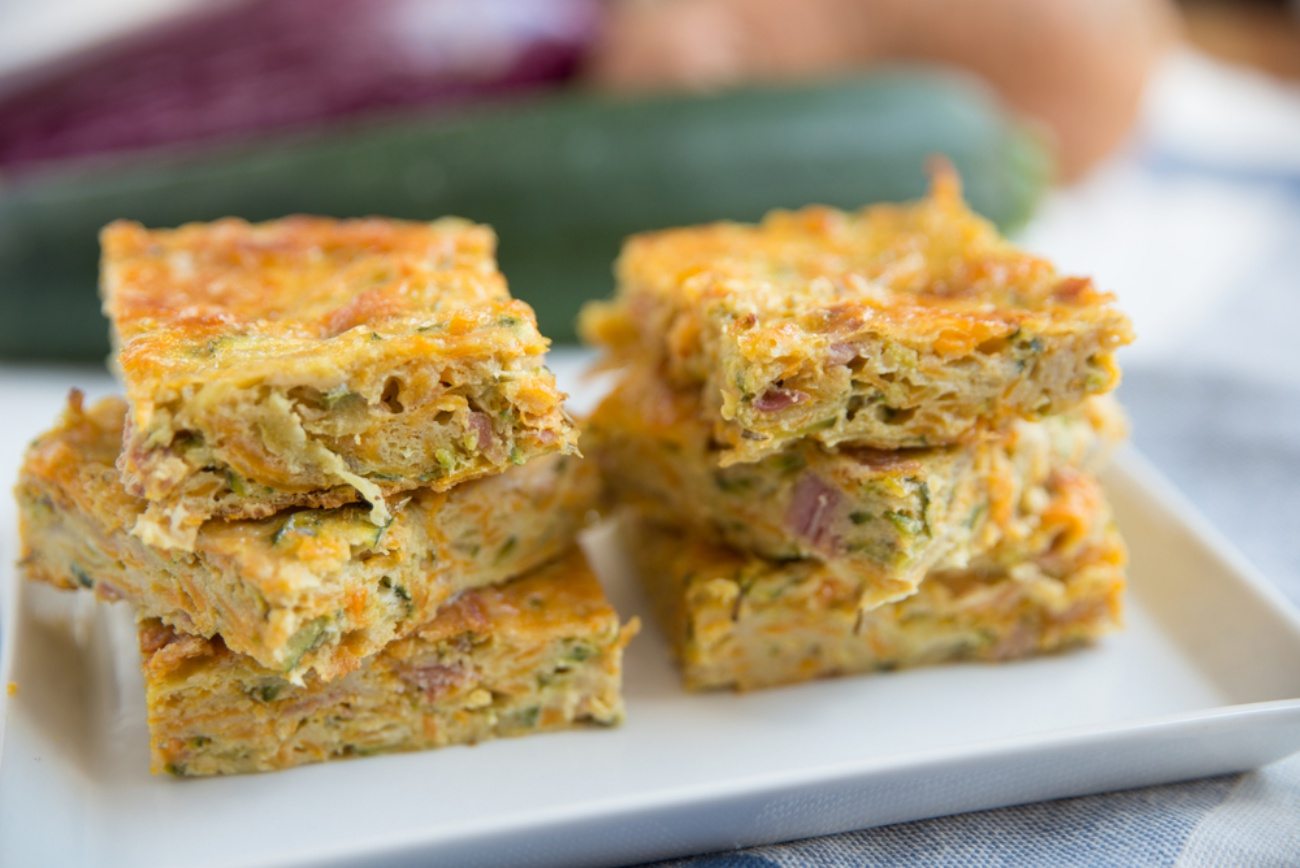 The zucchini gives it plenty of garden-fresh taste and keeps it nice and moist and the onion and garlic add a nice savory note. We like to use cheddar cheese because it's what we usually have hanging around in the fridge, but so many other cheeses would work great in this, so use whatever floats your boat. We also like to use heart-healthy olive oil; we find a lighter tasting one doesn't have too strong of a flavor for something like this. While it reminds us a little bit of a crustless quiche, the flour adds some sturdiness and cake-like quality. It's a sliceable, grabbable, delicious savory breakfast cake that we can't get enough of.
USE THE BUTTON NEXT PAGE LINK BELOW (>) FOR THE RECIPE AND INGREDIENTS.