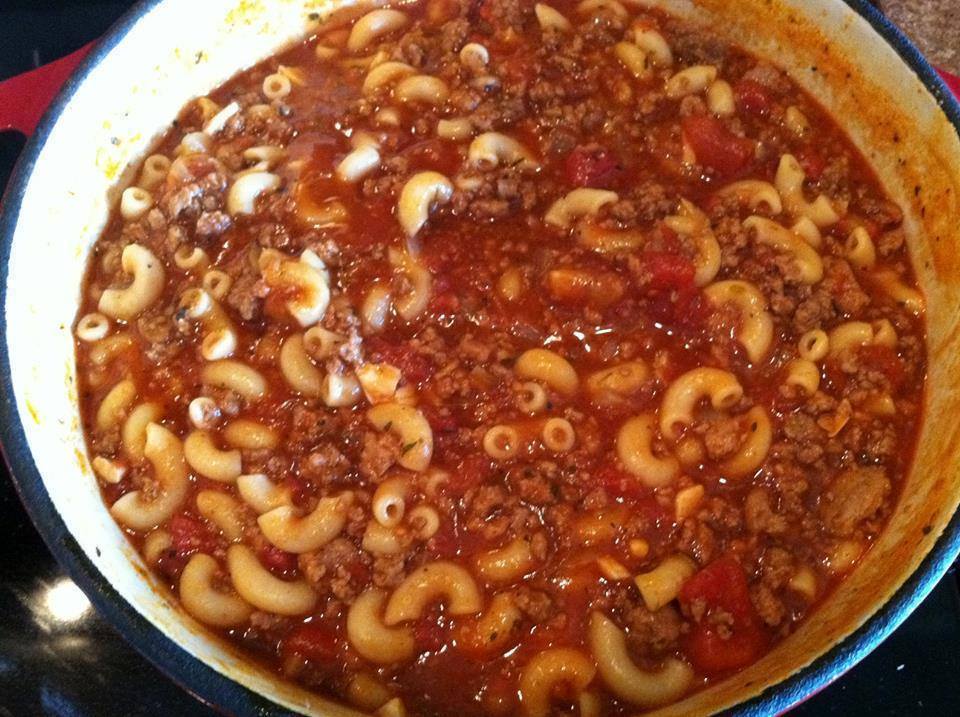 If you are looking for a nice meal for dinner, you came to the right place! This goulash is to die for, check it out!
You'll Need:
1 pound of ground turkey.
1 pound of lean ground beef.
1-2 small diced onions.
1 (28 ounce) can of tomato sauce.
2 (15 ounce) cans of diced tomatoes with juice.
3 cups of water.
3 minced cloves of garlic.
2 tbsps of Italian seasoning.
3 bay leaves.
3 tbsps of soy sauce or worcestershire sauce.
1 tbsps of seasoning salt.
Course ground pepper.
2 cups of uncooked elbow macaroni.
How to:
In a large pan, brown the meat and onions and drain off the fat.
Add in tomato sauce, tomatoes, water, garlic, Italian seasoning, bay leaves, soy or worcestershire sauce, seasoning salt and pepper. Mix until well combined and cook for 25 minutes covered.
Add in the macaroni and simmer for 20 to 25 minutes over low heat.
Let cool and remove the bay leaves.
Bonne Appétit!
Easy, peasy and yummy! You won't believe how delicious this homemade goulash is! My kids adore it. Give it a shot, you will love it!