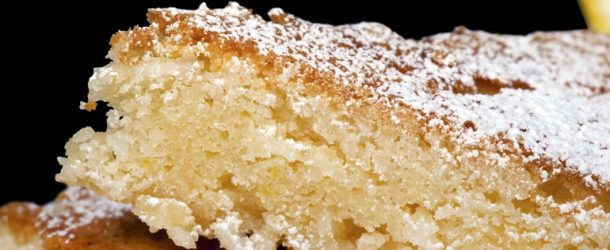 Don't Tell Me You Haven't Tried This Cake Yet!
I'm sure most of you are well aware of what it's like to constantly battle with time. I know they say the most successful people in the world have the exact same hours in a day as all of us, but it sure doesn't always feel that way!
Between my job, my husband who works nights, and all the voluntary work, I often struggle trying to find time for one of my favorite things in the world – baking! I know you can get all kinds of delicious treats right from the store, but it just isn't the same as making them yourself.
Lately I've been collecting recipes that are easy to make; the kind of cakes I can manage to whip up whenever I have an hour of free time. This recipe is one of my favorites! If you want a really quick and easy Southern dessert, this buttermilk cake is a great choice. All you need to remember is to use room temperature ingredients, and the rest of it is super easy.
Don't let the rather modest appearance of this cake fool you – it's one of the most delish ones I've ever tried! Simply sprinkle some powdered sugar on top and you'll have a wonderful dessert for family or dinner guests.
If you want to make this even more amazing, you can add your favorite filling and/or frosting and turn this into a layered cake. But Iusually just freeze the other piece – you never know when unexpected guests ring the doorbell, and we all want to be able to serve something homemade and delicious!
To Find Out All The Delicious Ingredients And The Step By Step Directions To Follow, Please Head On Over To The Next Page.