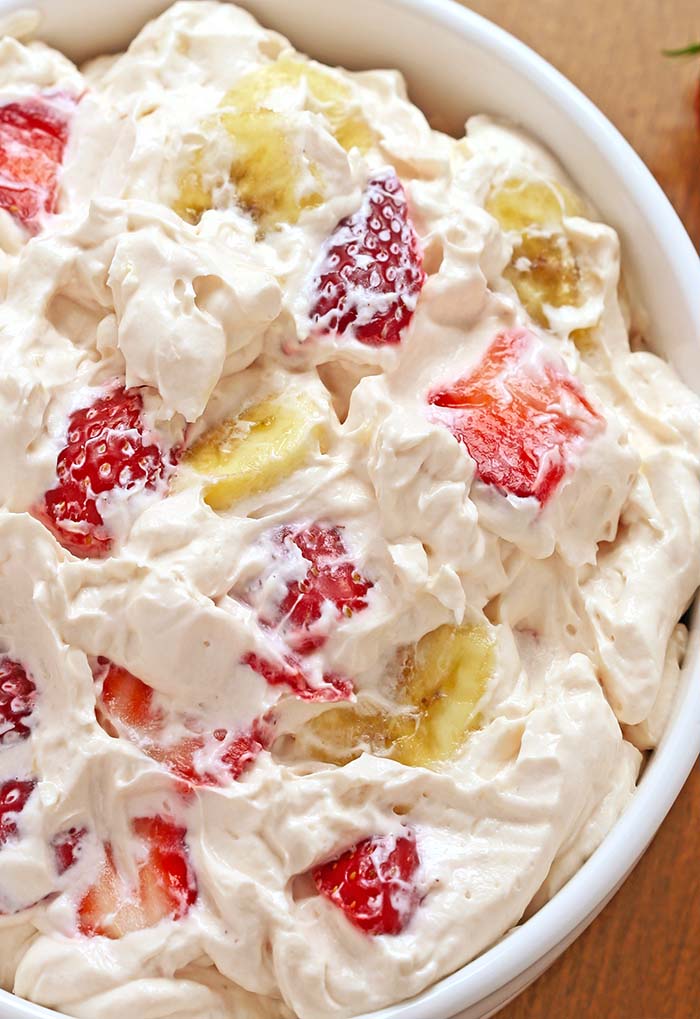 This strawberry salad that's loaded with whipped cream, pudding and marshmallows it's the type of salad you'll want for a dessert. This amazing Strawberry Cheesecake Salad with rich and creamy cheesecake filling, folded into your favorite berries is easy to make and is the most perfect salad for any potluck or family gathering. Prepare yourself, cause this fruit salad will be the biggest hit!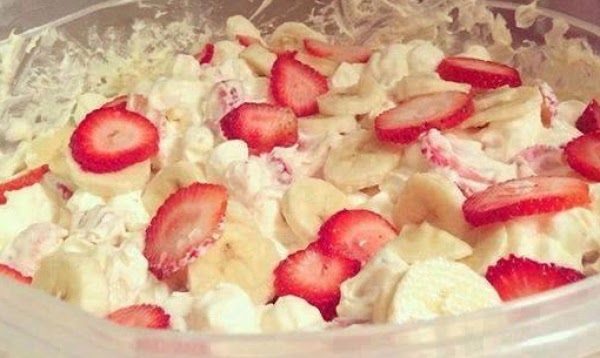 Check it out, I hope you like it.
You'll Need:
1 bag of mini marshmallows.
16 oz of vanilla yogurt (2 cups).
1 (8 oz) tub of thawed cool whip.
1 (3 ½ ounce) package of cheesecake flavor instant pudding and pie filling mix.
1-2 containers of sliced strawberries.
3-4 sliced bananas.
How to:
Mix all the ingredients together in a large bowl, and chill until serving!
Bonne Appétit!
Easy, peasy and yummy! This salad is a dream coming true, feel free to add blueberries if you want to. Once I added graham crackers it was good! You can add Keebler Sandies or nilla wafer crumbs as the topping. It will be awesome.
Source: Allrecipes.com – lovecookingdaily.com