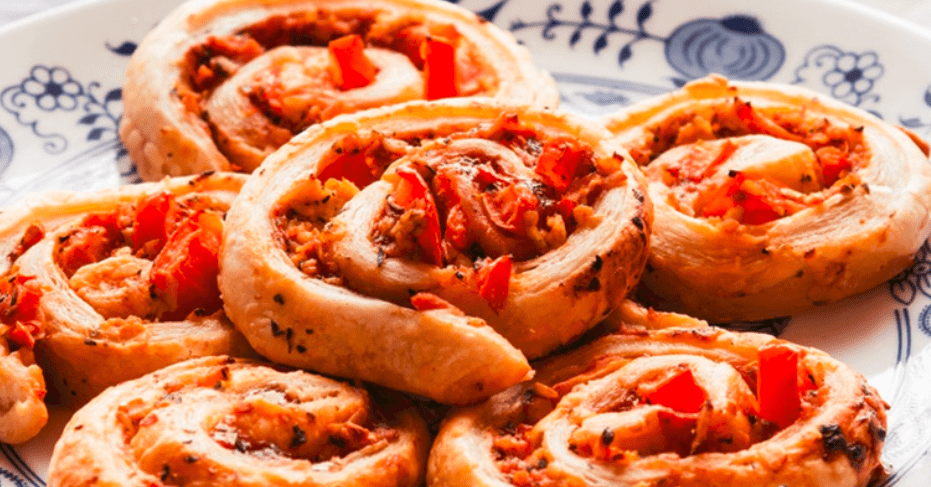 This 4-ingredient Appetizer Is Ready In Half An Hour!
This is such a fun recipe for your holiday gatherings, or any parties! These pinwheels really look like they've been stuffed with confetti, although this one is a little different than the stuff they throw in the air… I guess those colorful little pieces of paper wouldn't taste very good, so we needed an edible counterpart!
Even if you start planning for your menu last minute, you'll have plenty of time to make these. You'll get 24 servings from this recipe, it takes only 15 minutes of prep time and these will be ready in about 30 minutes! In fact, these are so easy to make that I wouldn't mind having these on a regular weeknight. Or every night! Just saying…
If you don't have any special events coming up, it is totally worth it to throw a party just so you could serve these. If you do, don't forget to send me an invitation!
The "confetti" is actually made of finely chopped red bell pepper. If you'd like to make it even more colorful, you could use orange, yellow and green bell peppers, too.
If you feel like it is a bit difficult to slice the filled roll without crushing it, I have a tip for that. Use dental floss to cut the dough into slices! Just wrap it around the roll, cross the two sides of string and pull them together. You'll get cleanly cut slices without crushing. Just make sure the floss is unflavored.
To Find Out All The Delicious Ingredients And The Step By Step Directions To Follow, Please Head On Over To The Next Page.