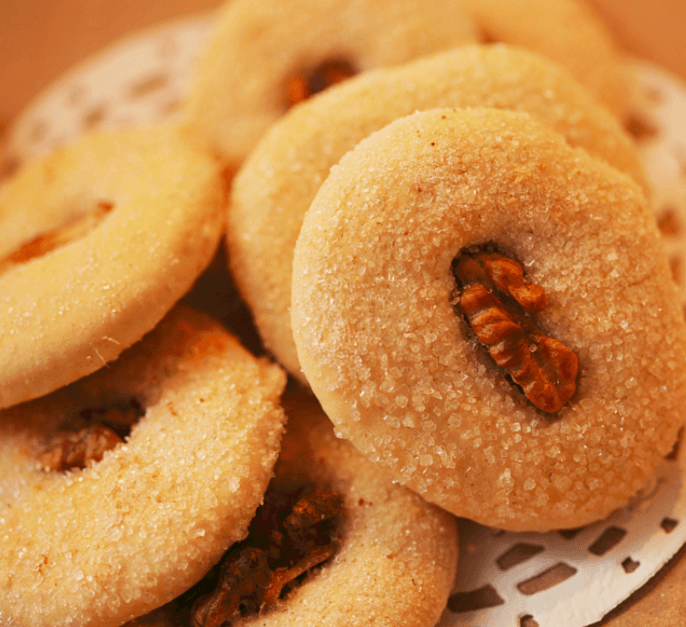 The holiday cookie countdown is ON! And we've got a sweetly simple cookie recipe that is sure to delight the cookie lovers on your list. We've added two ingredients that add a pop of texture and flavor to a very simple cookie: raw sugar and whole roasted pecans. This recipe is so easy and so quick, you can have a delicious homemade treat ready in a snap. While most of this is made with pantry staples, two extra ingredients at the grocery store are more than enough to make this cookie amazing.
You're sure to "make your mark" with this cookie: use your thumb to make a dimpled impression at the top to provide a perfect holder for any topping you choose. We particularly enjoy this soft buttery cookie topped with a sweet crunchiness from the sugar. And the nutty bite of pecan adds unexpected substance to a humble little cookie. All it takes is a handful of ingredients to whip up a deliciously satisfying treat. We can't think of a more simple way to bring a little something sweet to anyone special – including yourself!
Please continue to Next Page (>) for the full list of ingredients and complete cooking instructions.