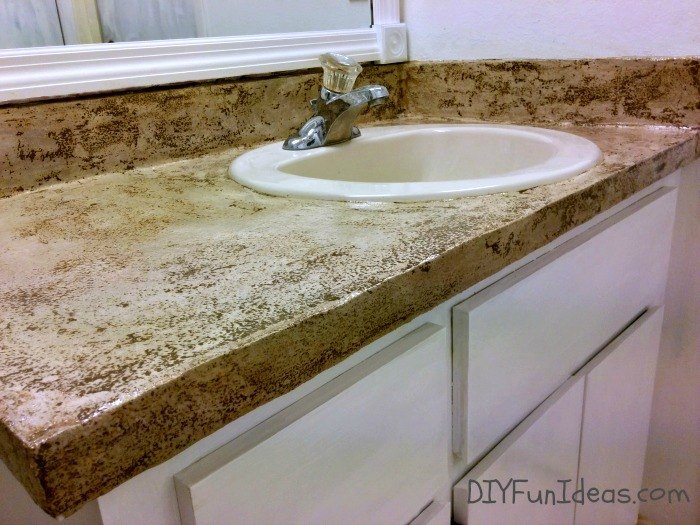 My parents' bathroom desperately needed a makeover. The worst part of the bathroom was the laminate vanity. It was hideous!
I had seen concrete coated counters online that use what's called a feather finish. Feather finish is basically a generic term in the concrete world that simply refers to the application of a very thin coat of concrete. The product I had seen used did the job, but the issue was that since the product was made to be applied as a feather thin layer, it required four or five layers to get good coverage AND each layer had to be sanded before applying the next layer. Ugh! That just seemed like way too much work to me for something that could be really easy. I've done quite a bit of work with concrete lately, so I felt completely comfortable trying something similar with my concrete of choice, Rapid Set Cement All. The difference is that by using Cement All only one coat is required and it does NOT need to be sanded. …Ah, now that's the easy way to do a concrete overlay! For the full tutorial, visit: http://bit.ly/1IbcFbb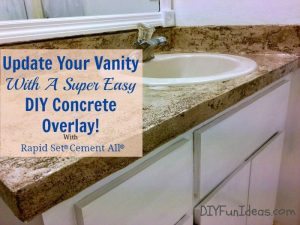 Here's the ugly vanity that I started with…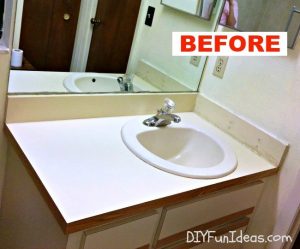 Here I'm applying the overlay…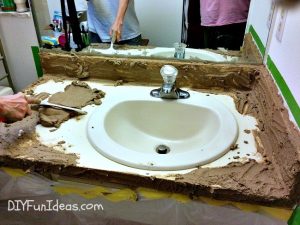 The overlay is a mix of concret, pigment (you can add any pigment color to get the look you want), and anadditives that improves smoothness and workability of the mix and to increase the amount of time you have to work with the concrete before it sets (details here: 
http://bit.ly/1IbcFbb
).
Here's the final product…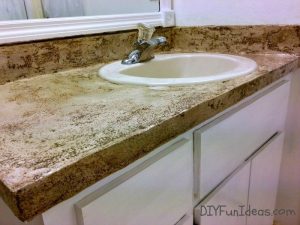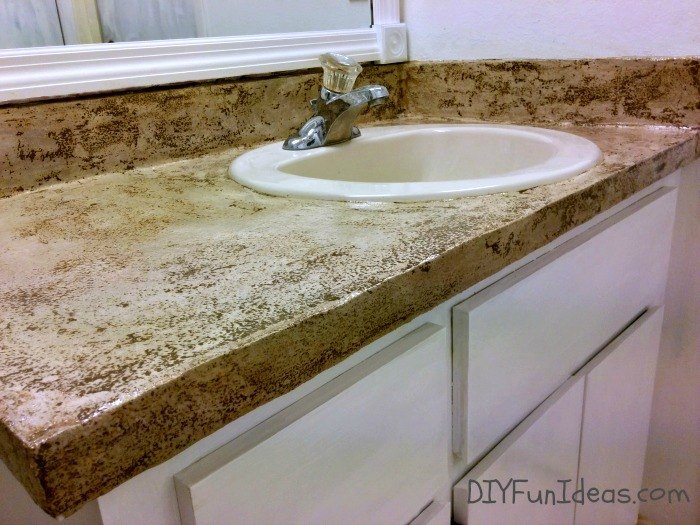 I love the texture!
And the color!
Get the full tutorial here: http://bit.ly/1IbcFbb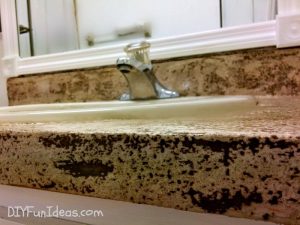 And for more fun concrete projects, visit: http://bit.ly/1e5zDUH
Here's the concrete vanity with integral sink that I made for the second bathroom. This one is solid concrete, not an overlay. (Instructions at http://bit.ly/1e5zDUH)….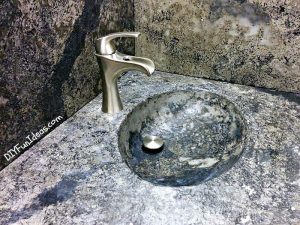 And here's another concrete countertop that I worked on…
(Instructions at http://diyfunideas.com/make-concrete-counters-like-pros-tutorial-ashby-system-part-1-intro-templating/)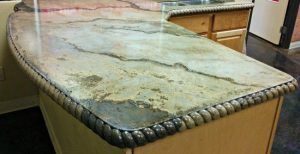 Follow link below for all concrete project tutorials…