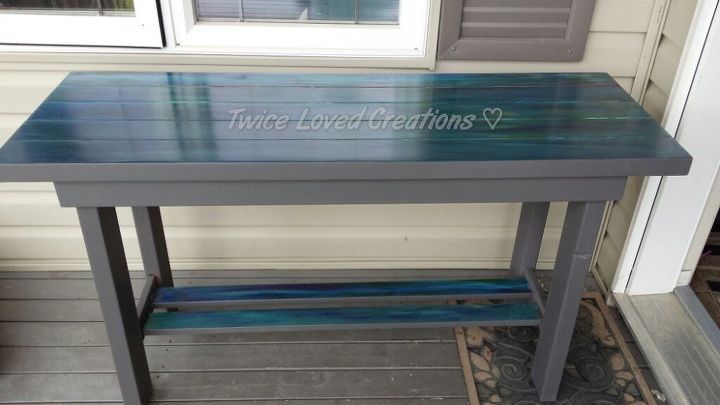 I am a furniture hoarder… okay i admit it.
If i had the room in my house or garage or had a bigger vehicle to lug around pieces you would probably end up seeing me on an episode of hoarders buried alive. Since i have 2 kids and a small car i find unique ways to bring special treasures home. I found this cute little sofa table online and purchased it for 40$ i seen it and knew exactly what i wanted to do with it. you know that feeling when you look at a project and imagine it in its full glory… that's how i felt about this. This table was my very first SPiT project, a lot of people either love Unicorn SPiT or hate it. I Love it although not every piece done in US is to my taste but that's the great thing about art its is subjective, eye of the beholder kind of thing, which leads me to this sofa table. I love jewel tones i'm a sucker for them and that's just what i had in store for this one!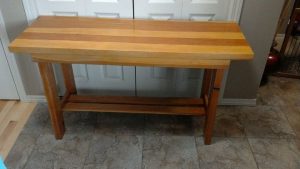 I started this table by sanding it down to its bare wood as it had tons and tons of varnish. (i hate sanding by the way its probably the most tedious task like ever!)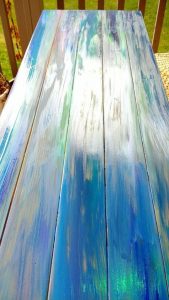 Once the table was Sanded i applied the US full strength. I did the aurora blast technique that is on youtube. i used Zia teal, Purple hill magisty, blue thunder, and dragons belly. once i spread it in squiggles and lines all over the table top and table base shelf i used my hands to drag the SPiT end to end back and forth careful not to over work the US. While the US was drying i chalk painted the rest of the table in a charcoal grey and sealed the chalk paint in clear wax for a smooth creamy finish. (make sure to sand your chalk paint in between coats (i did 2) to remove and lines )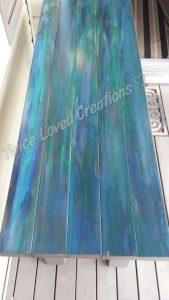 Once the SPiT was dry i did 4 coats of Poly lightly sanding in between each coat. until i got a nice shiny surface.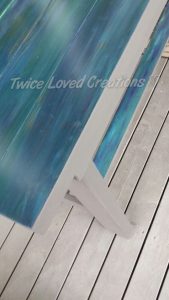 Close up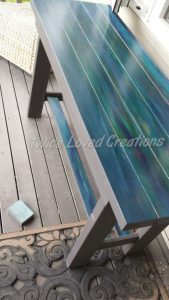 Angled view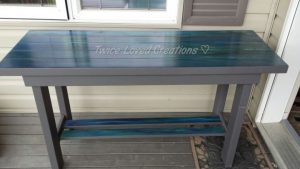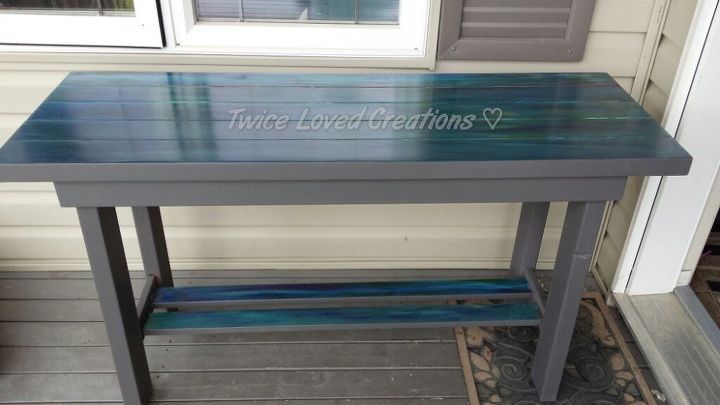 Finished product!
Thank you for looking!
Shawnissy C
Twice Loved Creations Stony plain
https://www.facebook.com/twicelovedcreationsstonyplain