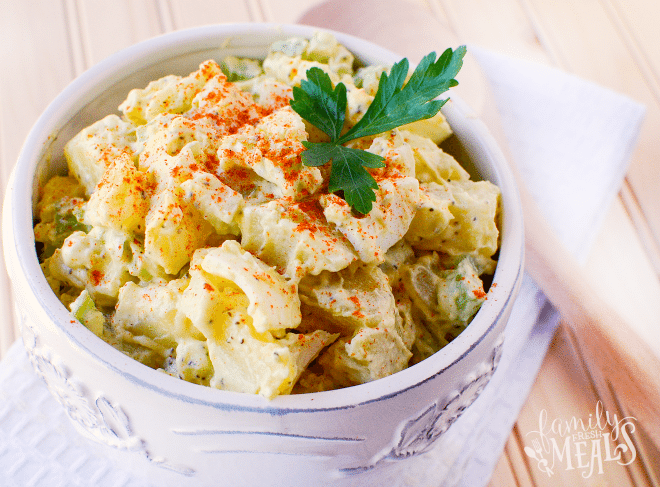 Summer is on its way, which means it's almost time for cookouts. Burgers sizzling on the grill, and all the fixings on the side…fresh veggies, baked beans, coleslaw, and of course, potato salad. A cookout just isn't complete without it.
There are probably hundreds of ways to make potato salad – maybe even thousands. You can use red potatoes or white potatoes or Yukon Gold potatoes…dress them with mayo or mustard or vinaigrette…and mix them with anything you can name. I've seen potato salads with onions, celery, olives, snow peas, avocados, bacon, dill, even curry powder. And of course, every single person in the world claims that their own family recipe makes the best potato salad.
Well, they're all wrong. This one is the best.
USE THE BUTTON NEXT  PAGE  (>)LINK BELOW FOR THE INGREDIENTS