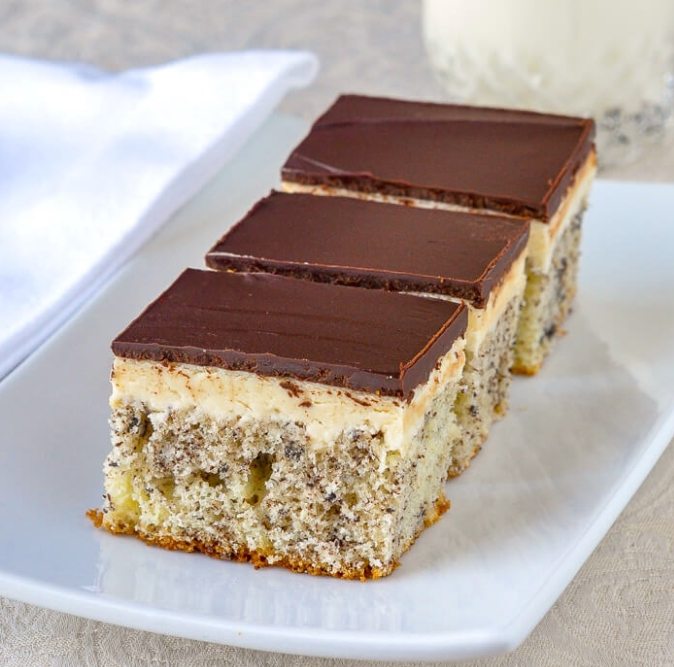 Tweed Squares a.k.a. "Tweedies" – vanilla cake with flecks of grated chocolate baked in, topped with vanilla frosting and finished with a layer of chocolate. A Newfoundland favourite.
Tweed Squares; today's cookie recipe is more like a delicious little tea cake and is a very old family recipe. Tweed Squares or Tweedies as we always called them, were a childhood favorite of mine and it seemed every Newfoundland baker I knew when I was growing up baked them.
The chocolate flecked cake is quite moist and pairs well with the creamy vanilla frosting and crowning chocolate. We always made and froze these during our Holiday baking and I was always the first one to scoop one off of any cookie tray I found them on.
Ingredients
For the cake base
1 1/2 cup flour
2 tsp baking powder
1/2 tsp salt
1/2 cup butter
2/3 cup sugar
2 egg yolks reserve whites
1/2 cup milk
To Find Out All The Delicious Ingredients And The Step By Step Directions To Follow, Please Head On Over To The Next Page.