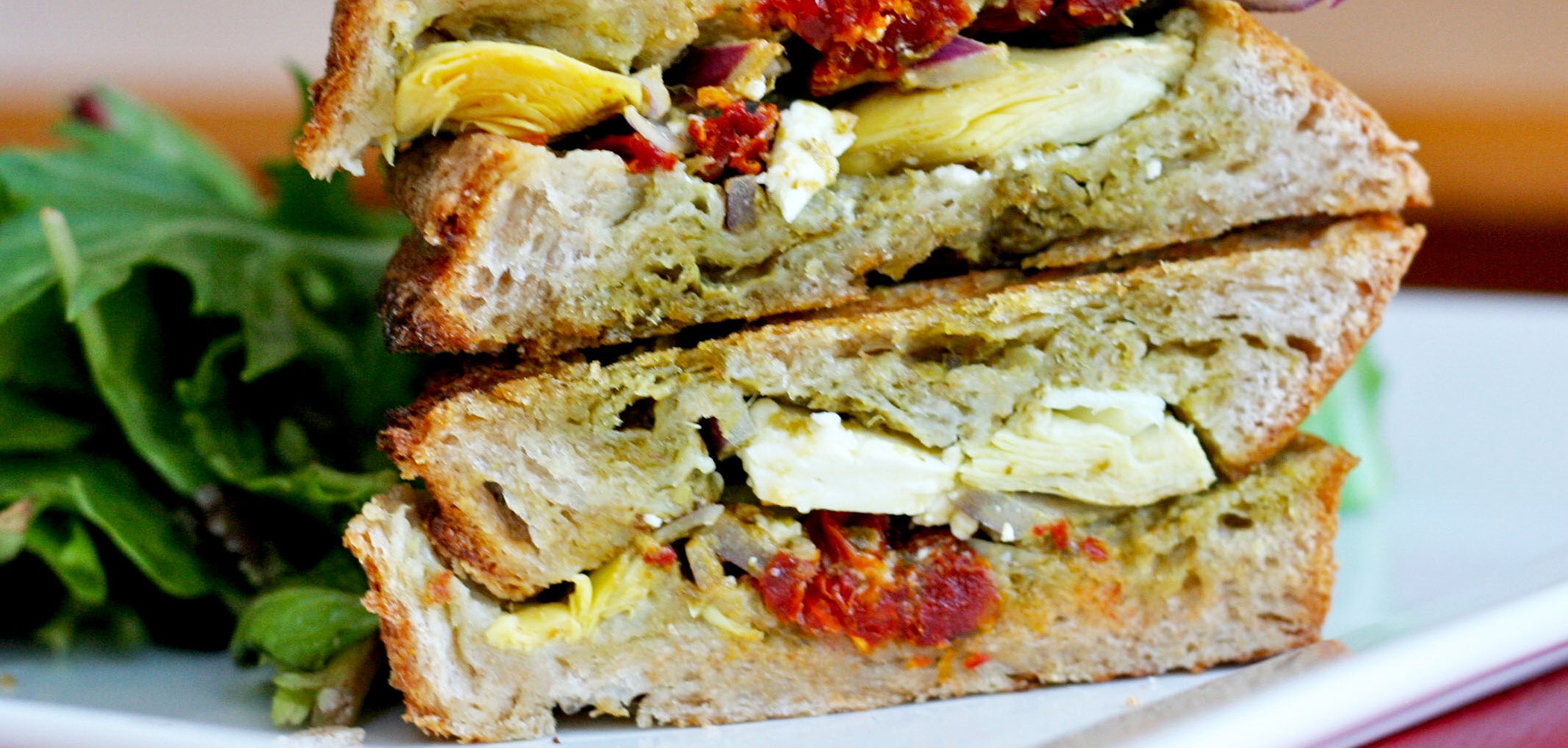 Ingredients
8 ounces white mushrooms, sliced
1 tablespoon plus 2 teaspoons extra virgin olive oil
4 ¼ slices red bell peppers, cored, seeded, roasted
8 pieces artisan whole grain bread
¼ cup low-fat shredded mozzarella cheese
2 Roma tomatoes, thinly sliced
1 cup packed arugula
¼ cup Pesto (Basil & Spinach Pesto recipe)
Directions
Preheat oven to 375 degrees.
If roasting your own bell peppers, slice into fourths, place on a cookie sheet, drizzle with 2 teaspoons extra virgin olive oil and roast for 20 minutes. Allow to cool slightly before removing peeling. Roasted peppers can be purchased at your local grocery.
In a small skillet, add 1 tablespoon oil, heat to medium-low and sauté mushrooms until soft, about 8 minutes.
While mushrooms sauté, place bread cut side up on a cookie sheet, toast until lightly golden. Remove toast, add 1 tablespoon mozzarella, continue toasting until cheese melts. Remove bread from oven and top with pesto, mushrooms, bell peppers, tomatoes and arugula.
Nutrition Facts
Yields: 4 servings
Serving size: 1 sandwich
Calories: 260
Total Fat: 5 g
Saturated Fats: 2 g
Trans Fats: 0 g
Cholesterol: 8 mg
Sodium: 516 mg
Carbohydrates: 43 g
Dietary fiber: 4 g
Sugars: 6 g
Protein: 13 g