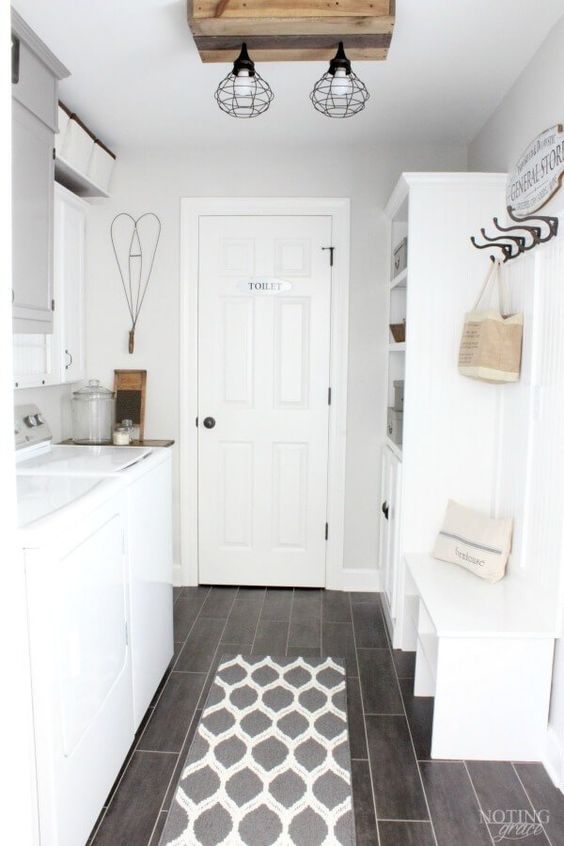 In just 6 weeks, we have turned our dated 80s laundry room into a Vintage Inspired laundry room that would compliment any farmhouse!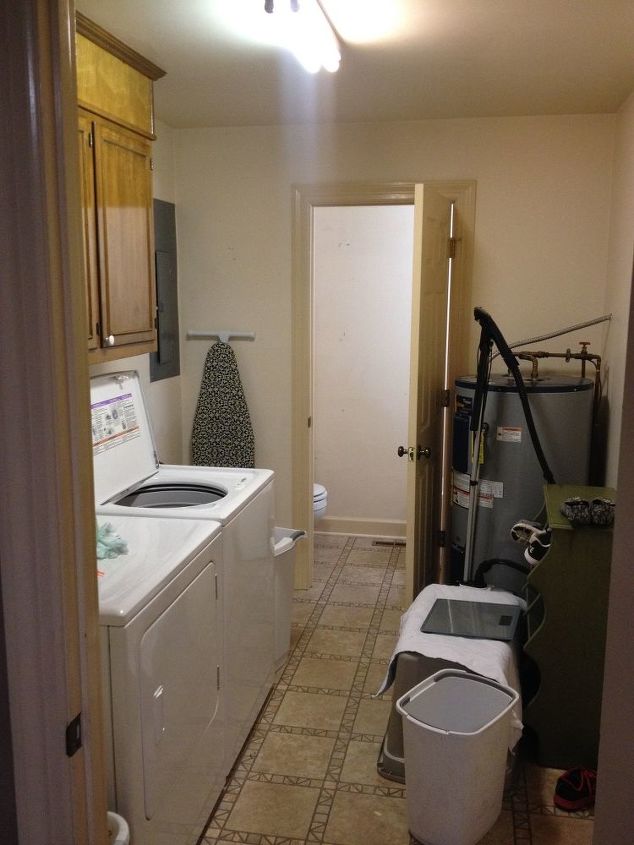 The walls are the original, builder's grade cream from 30 years ago. The trim and door is a peachy paint. The cabinets are a dingy dark brown and that utility cabinet/breaker box door never seems to latch.
We started with a dated laundry room, weathered and worn floors, and a ginormous water heater.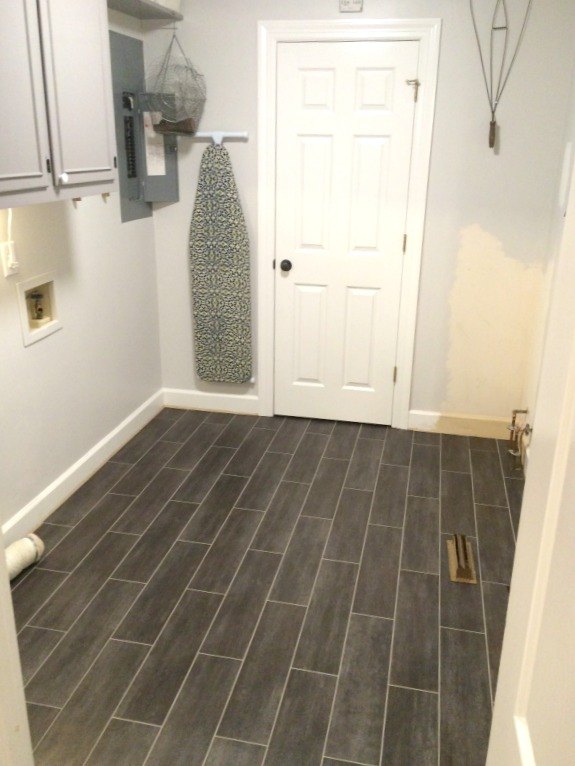 We moved the water heater and installed the floors. We moved the water heater to the opposite side of the wall, in our garage. You can see the original pipes in the corner now going from the crawlspace, through the wall to the opposite side.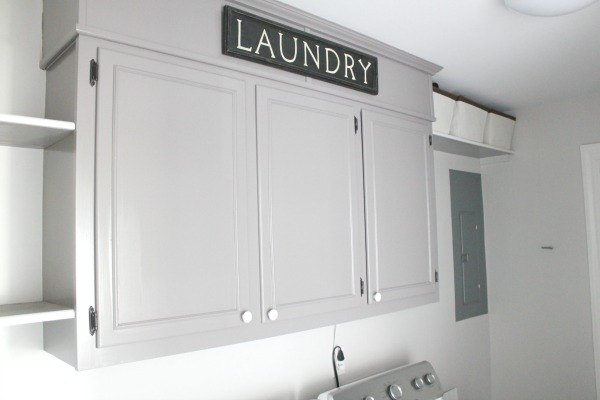 We painted the cabinet, and added side shelves to an odd space between the wall and the cabinets above our washer and dryer. It finishes off the look.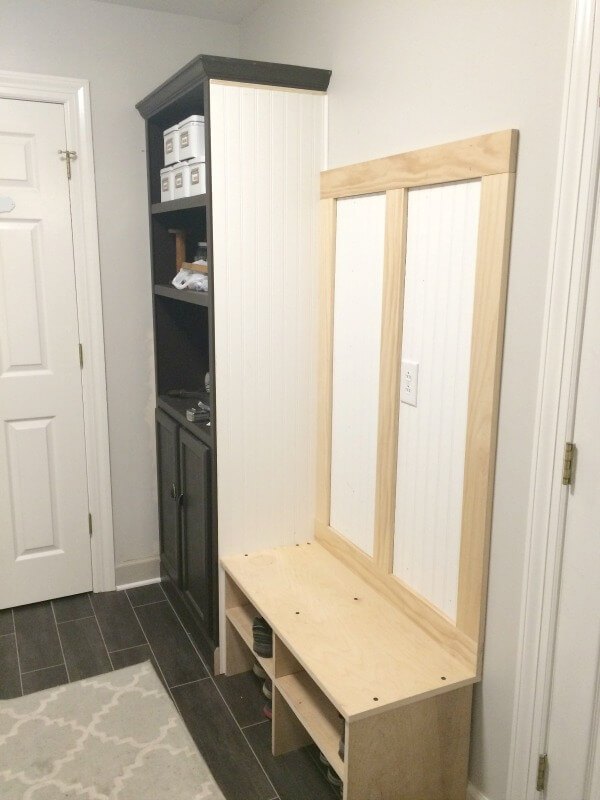 We repurposed an old cabinet for shelving, an we built a bench. Then we started adding beadboard and trim to the side of the cabinet and back of the bench. We also put the moulding back on the top and base of the old cabinet, trimming it to fit this space.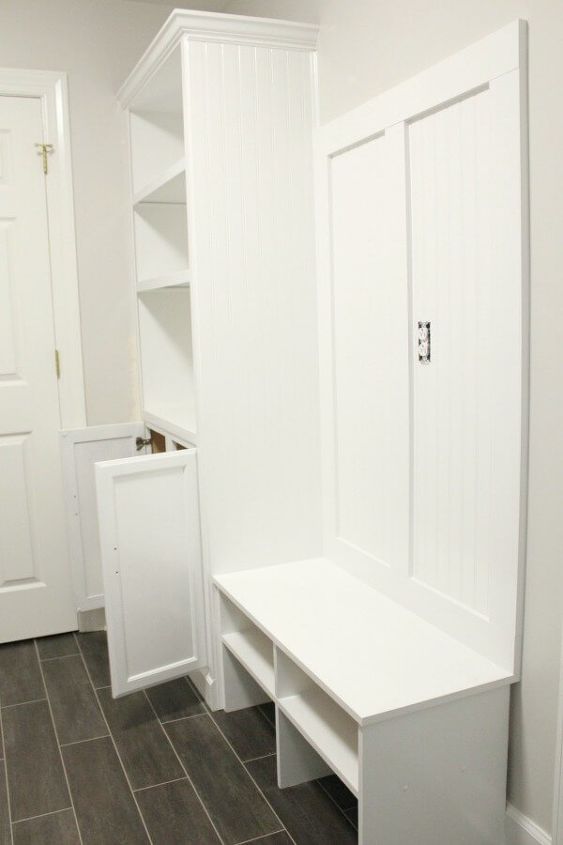 Week 4 including painting the built ins as well as hiding a breaker box.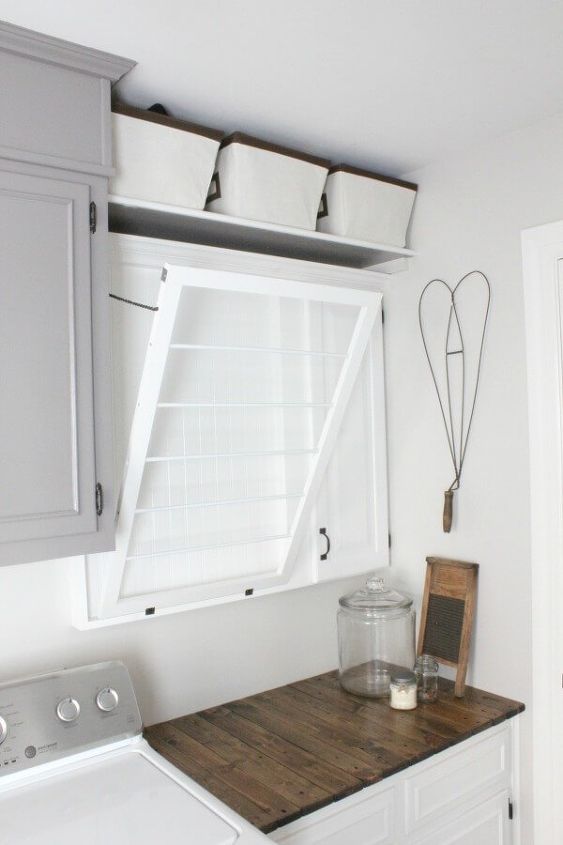 Finally, we put in the final decor touches. The drying rack was fully functional.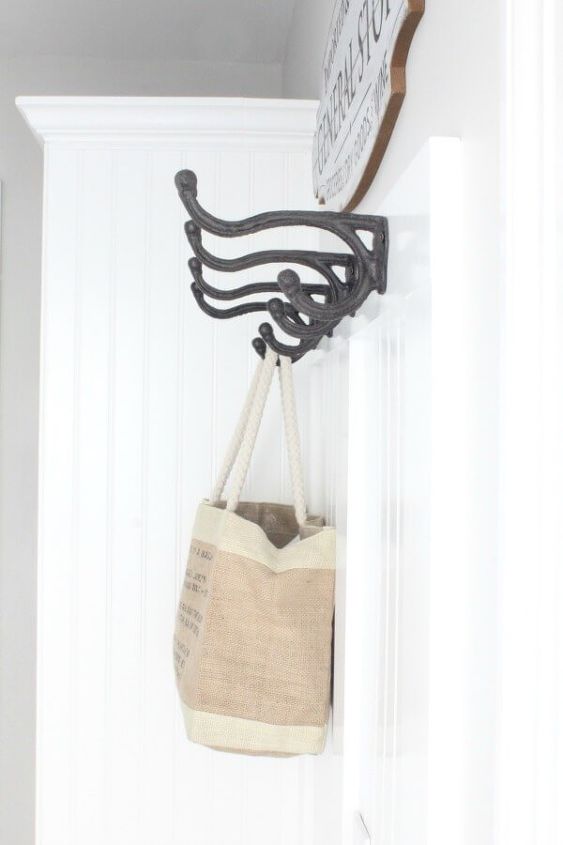 We added hooks to the built-in mudroom bench.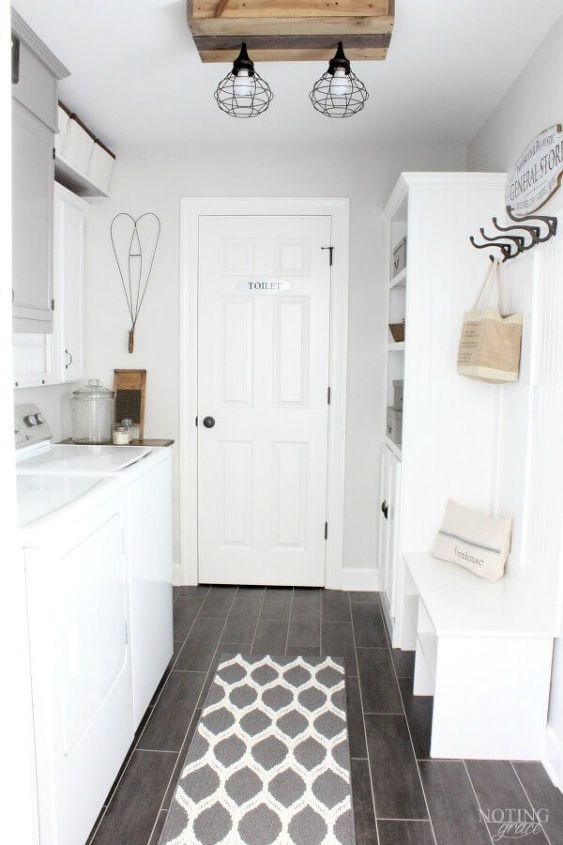 All in all – we are amazed that this took only 6 weeks.