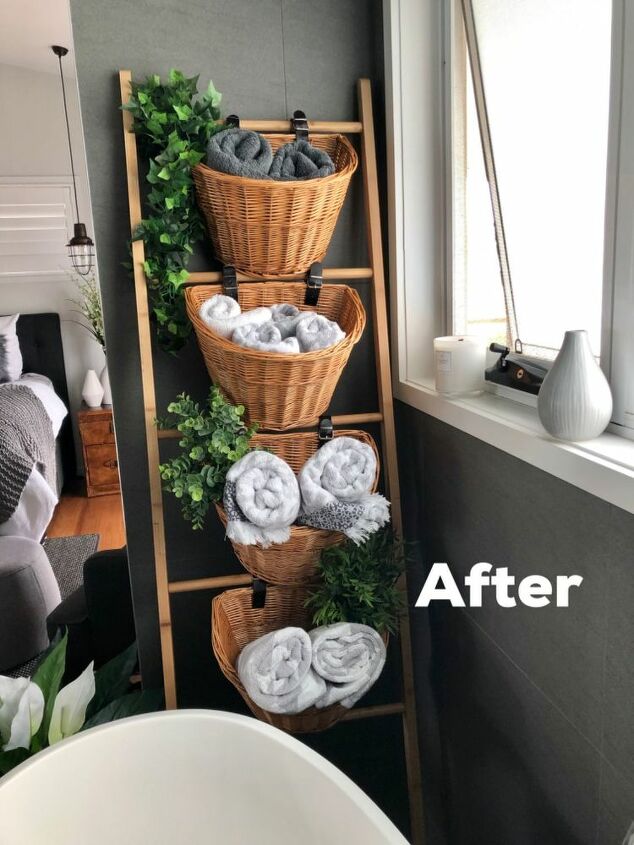 Lacking towel storage in the bathroom?
Here's an easy , super quick hack to make your bathroom practical and stylish!
There wasn't a great deal of storage in my bathroom for towels, and I'd been looking for an alternative for a little while.
One day whilst out shopping at (Kmart) I spotted a cute wicker type basket sitting on its own in a trolley. I read the label and discovered it was a wicker bike basket.
It had a great look about it , particularly the leather look buckle straps that were attached.
I didn't buy it , instead kept thinking about it and wanted to use it in someway.
Then I had a light bulb moment!
I had recently purchased a bamboo decorative ladder from Kmart and had been intending to use it.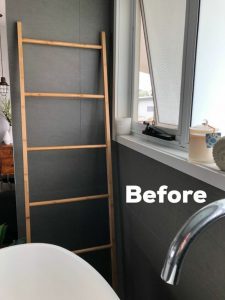 So I measured the distance between rungs and looked up the bike basket measurements online. I couldn't believe they were a perfect fit!! Not only that I knew it would be easy to attach the baskets as they came with the leather look buckle straps.
I decided to buy four , even though I knew you could fit five in there! You wouldn't see the fifth one due to the bathtub- no point spending the extra money.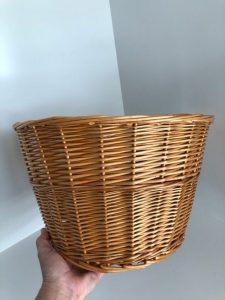 To stabilise the baskets so that they wouldn't tip forward I moved the straps lower towards the centre of the basket.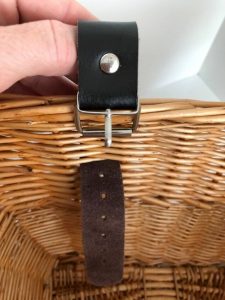 It was also important for the buckle straps to be on the right hole so that the bottom of the basket would sit snugly on the rung below. So the second last hole was used.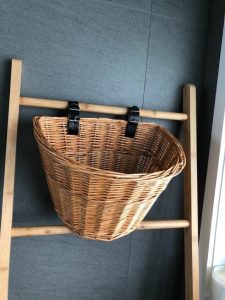 I then rolled towels and placed them inside the baskets.
If you're wanting to make this and your baskets don't have buckle straps you can easily find them at haberdashery stores or even use small dog collars!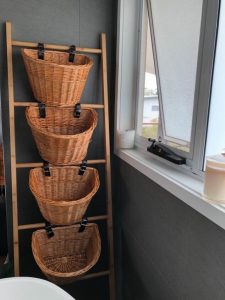 So happy with the outcome- practical and stylish!