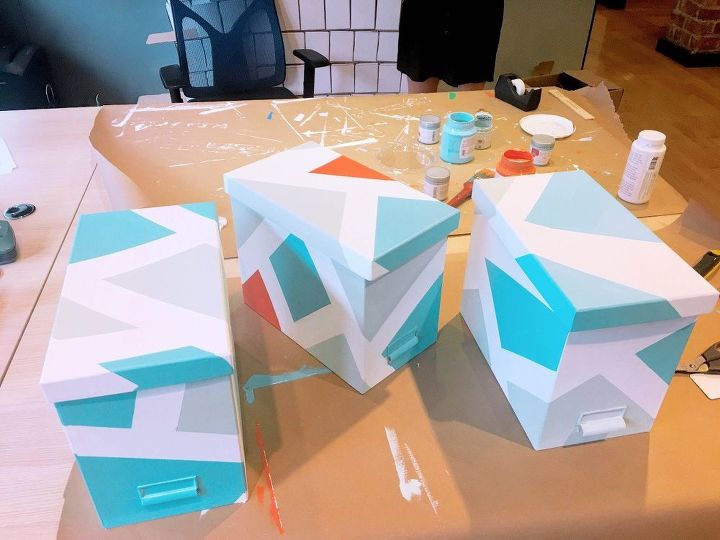 It's craft Friday! We found these dirty old boxes laying around the office, it's so waste to throw it out , but too dirty to use it. So we decided to paint it, follow these simple steps, we turned it into three art pieces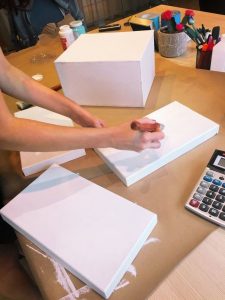 Repaint the boxes with Acrylic white paint, so the base it's clean.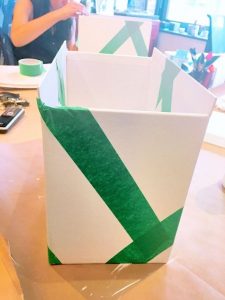 Wrap the boxes around with the painter tape, use your creativities, there is no specific rule where you place the tape. It's free tyle artist, use your imaginations!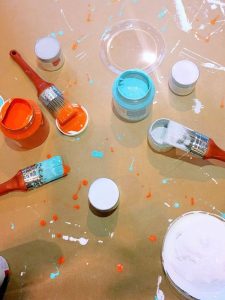 Pick these three all in one paint colors (teal, light green and orange) we love.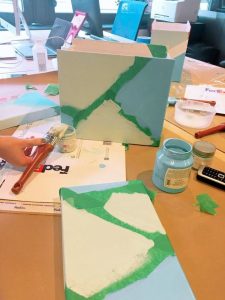 Fill the white box where the painter tape divided with different colors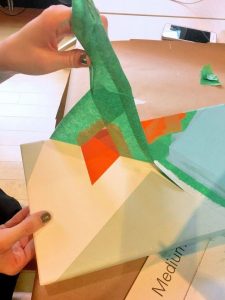 Ready to discover how the boxes come out by peeling off the painter tape. feel like discover what it's inside the Christmas present, super exited!
Whoa.. .. Super happy with the result!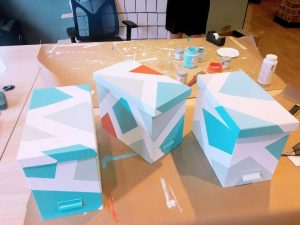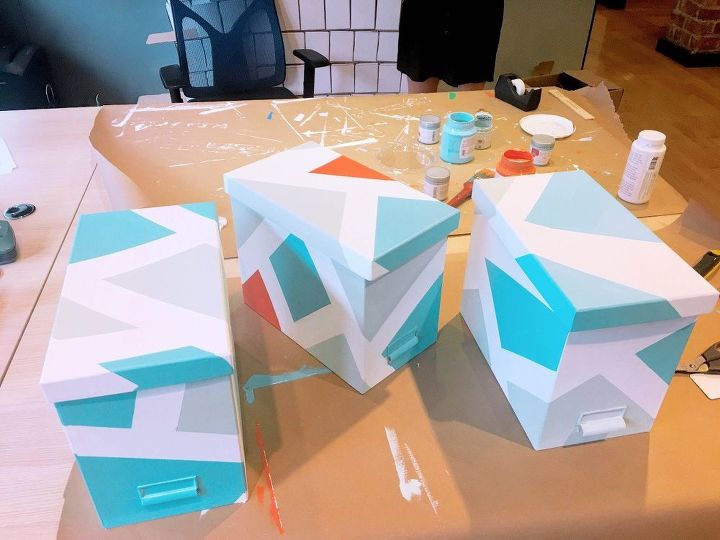 Whoa.. .. Super happy with the result!
source:hometalk.com by Amy Q