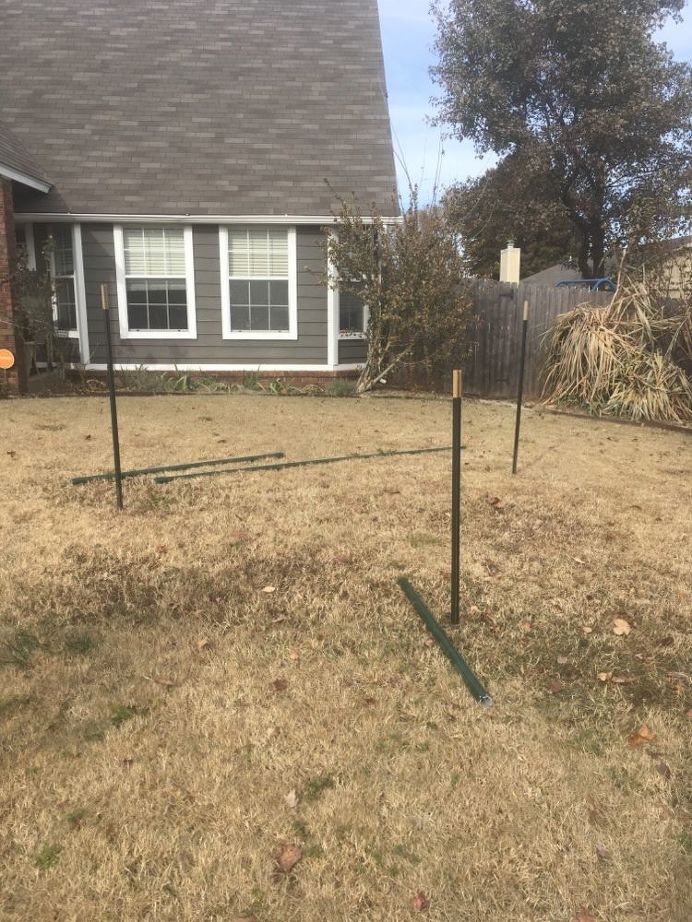 Here is an easy idea to light up your yard for Christmas without spending a lot of time and money. We spent $25-$30 and made three trees.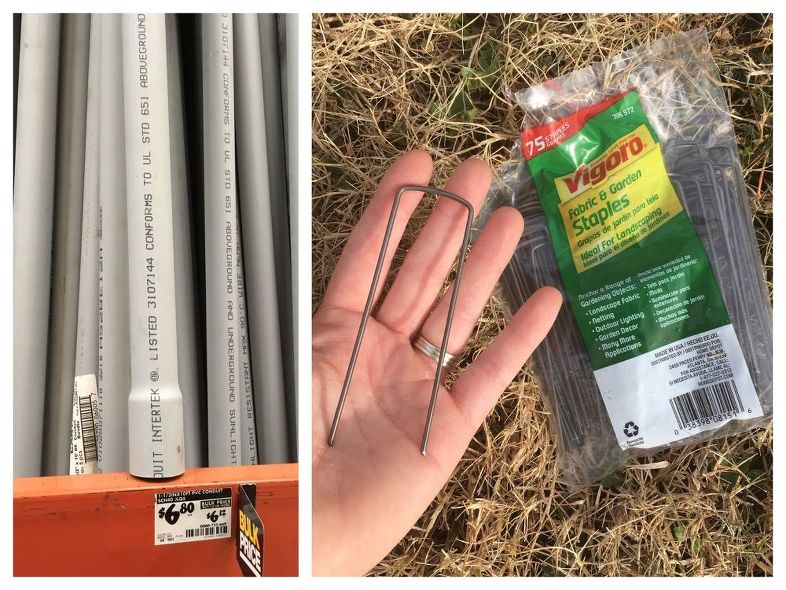 To do this, you will need:
-1 1/2" PVC conduit (found by electrical supplies)
-T posts (make sure the ones you buy fit inside your pipe)
-outdoor string lights
-landscaping staples (found with the gardening supplies)
-spray paint (for tree "trunk")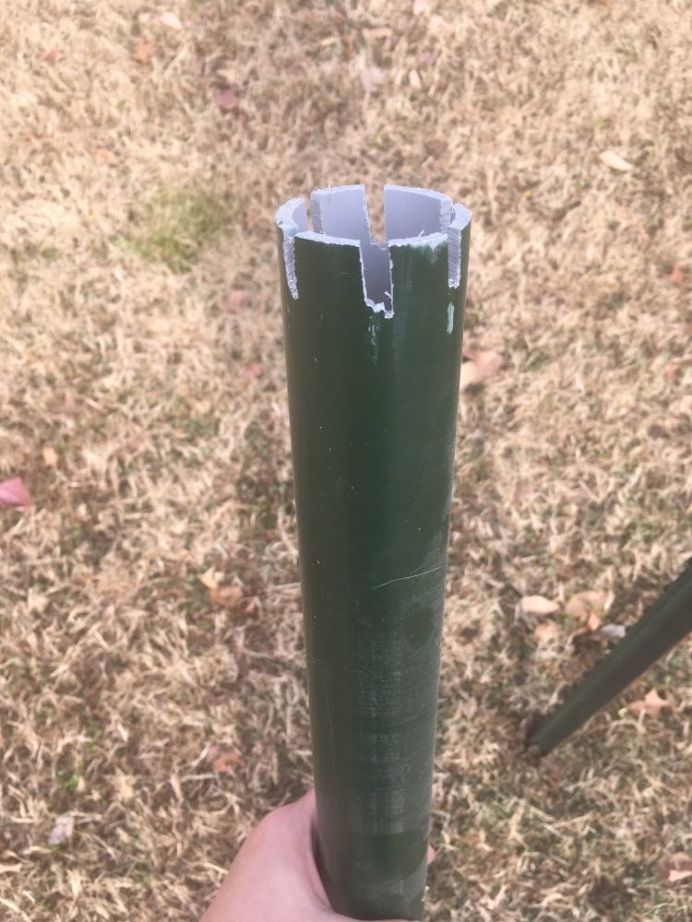 Cut the pipe to your desired tree height. They come in 10 ft sections. We bought two pipes to make 3 trees; one was left at 10', and the other was cut to be 6' and 4'.
Next, you will need to cut notches into one end of each pipe section. These pipes have one larger end to fit pipes together, so I recommend cutting the smaller end. We cut 6 notches in ours using a reciprocating saw, each notch is around 1" deep.
When you are finished cutting everything, spray paint the pipes. I chose green, but black or brown would also work. Or you could make your trees into brighter colors – it is up to you!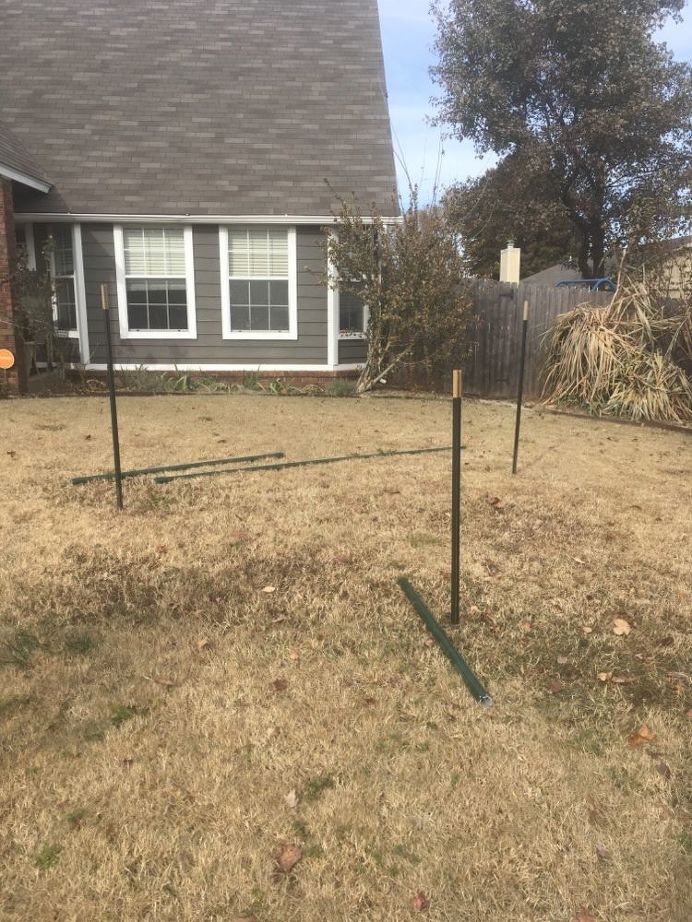 Decide where you want your tree(s) to go, and put up the T posts. We used a 5' post for the 4' tree (1 ft is in the ground), and the other two are 6' posts. Try to make these as level as possible.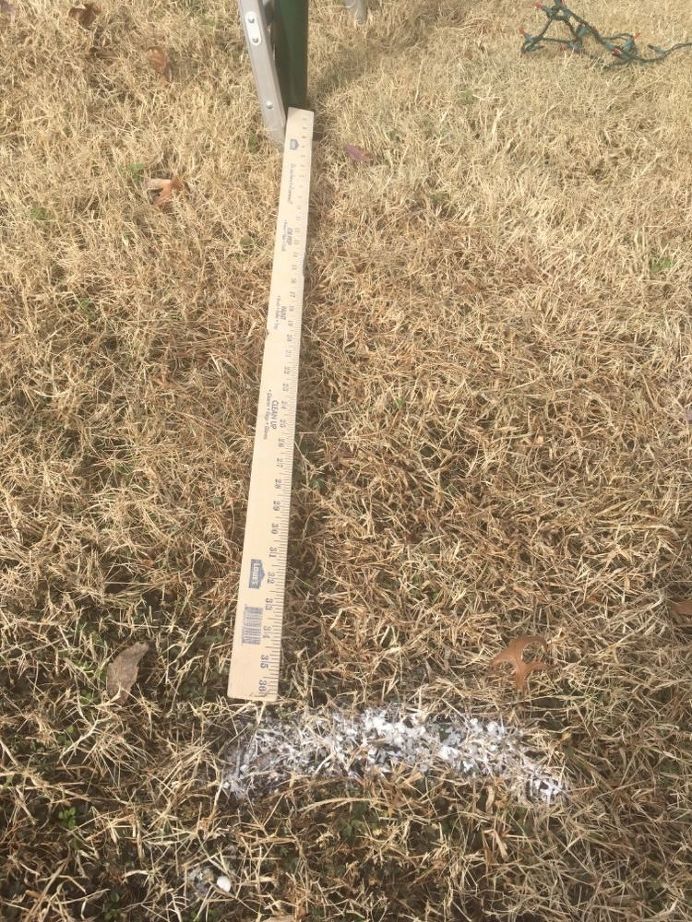 Feed your pipes onto the posts. Mark out the radius of your tree. I like to use flour in a shaker/large spice container, but marking paint would also work. Size is completely up to your preferences, but I marked 3' around the 10' tree, 2' for the 6', and 1 1/2' for the 4' tree. You want your marks close enough to easily see a circle.
Click 'Next Page (>)' to keep reading and don't forget to SHARE with your Facebook friends
Source: Hometalk.com