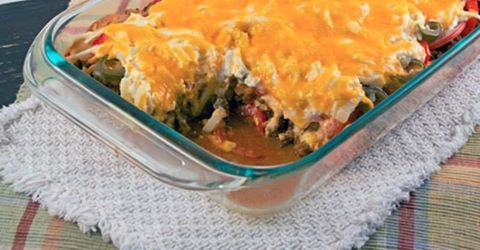 I know that there are a lot of casserole haters out there, but I have to be honest: I LOVE THEM.
On busy nights, I love throwing a bunch of stuff in one pan and having a hearty meal.
When I came across this recipe, the name alone sparked my interest. Once again- I have to be honest: I had no idea who he was and had to ask my husband.
My husband's jaw hit the floor as he said, "You don't know who John Wayne is? THE Duke?"
Apparently he is kinda a big deal . . .
And apparently, he shares my love of casseroles, so he's got to be a pretty good guy. ?
The ingredients may sound a little interesting, but combination of them is awesome. My kids and husband gobbled it right up!
USE THE BUTTON NEXT  PAGE  (>)LINK BELOW FOR THE INGREDIENTS