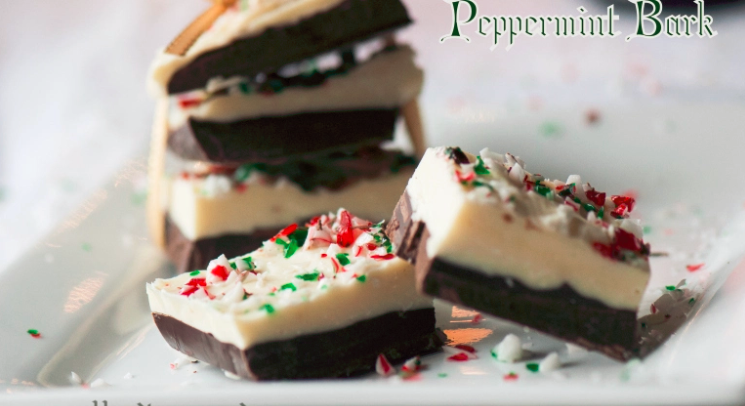 Yet another holiday recipe is here .
A very traditional & Christmasy pepper mint bark . This is such an easy recipe to make with just 3 ingredients in that , yes you heard it right just 3 ingredients nothing more than that. You can make this delicious barks in no time and it will be an excellent addition to your home made Christmas gifts . I made this last week and served it for a party over the weekend and everyone loved it. I made this recipe from joy of baking , the treasure of baking recipes where you never fail , will attach a link below .
But even though you are only using few ingredients , you need to keep few things in mind especially dealing with white chocolate . Handling white chocolate is bit tricky , if you don't follow the tips which I am going to give you below you will end up having a powdery mess ..
Some tips & Tricks to follow
1. Never melt this directly on the stove top . It will powder up super fast.
2. You can use two methods to melt white chocolate either double boiler or microwave.
3. Double boiler method . Heat a sauce pan of water , while it boils place chocolate in a heatproof bowl and place it in the sauce pan , stir it till the chocolate melts.
4. Microwave method . Place white chocolate in microwave safe bowl heat it for 20 seconds then stir again place in microwave for 20 continue this till you get a smooth creamy texture.
5. Make sure the chocolate is chopped up or you can use good belgian white chocolate
6. I have used crushed candy cane here , which I bought as crushed from store . You can buy your choice of candy cane from store , put it in a ziplock and crush using rolling pin .
Now let's see how to make this
To Find Out All The Delicious Ingredients And The Step By Step Directions To Follow, Please Head On Over To The Next Page.